10 Most Affordable Watch Brands in India [2023]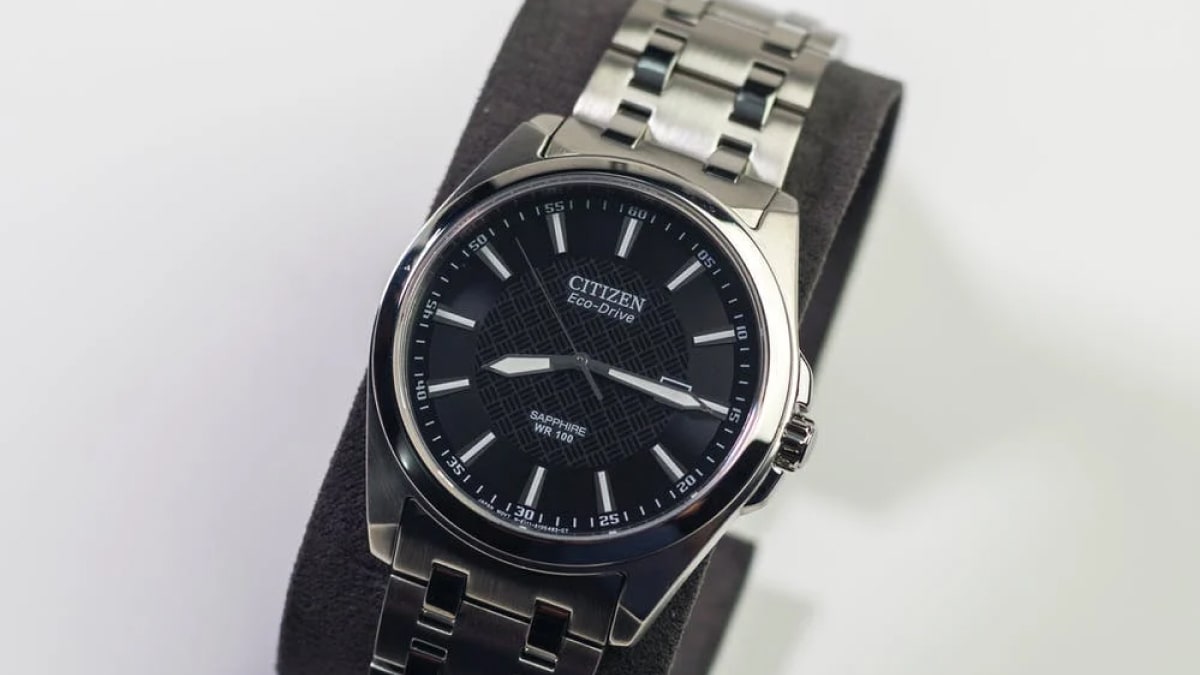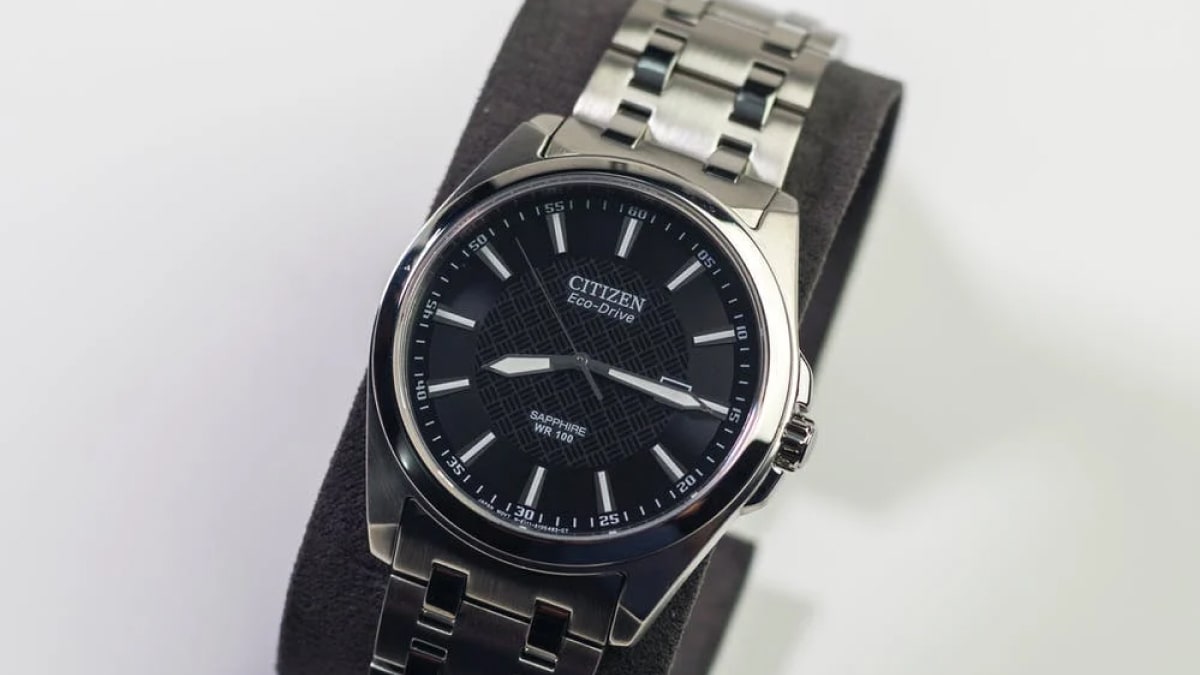 Nothing completes your attire better than a sleek and stylish wristwatch. The timeless fashion accessory does more than just tell you time- it sets you a class apart from others. No wonder they are the most prized possessions for many.

While we generally associate watches with luxury, all elegant wrist watches need not be expensive. So if you're fond of collecting watches, we have some good news.

We have curated a list of the ten most affordable watch brands in India. Thanks to them, you can show off your wrist in style without burning your pockets.

Ten Most Affordable Watch Brands in India

Here's an overview of the affordable watch brands in India that are trending in 2022.

Product Overview

1. Fogg

Fogg offers a versatile collection of digital and analog watches for both men and women. Whether you prefer leather, plastic, resin, or a stainless steel band, Fogg has you covered on all. You will also get a range of options for dial shape (round, square, tonneau) or color (blue, white, pink, black, or red). For added utility, Fogg also features a calendar, compass, chronograph, and date display in some of its watches. The affordable watch is also a great birthday or anniversary gift option.

What's Great

Available in multiple colors and styles to match different outfits.
Quality product at an affordable price.

Shop from Flipkart

2. Sonata

For those who don't know, Sonata is a sub-brand of Titan group. This alone speaks a lot about the quality of the watches they offer. The brand caters to the needs of individuals looking for stylish watches at low prices. Its analog watches are available in stunning dials of gold, silver, and white shades. SF and Ocean are the two popular unisex wristwatch series from Sonata. The durable watches come with a one-year warranty.

What's Great

A perfect combination of style and functionality.
Water resistance up to a 30-meter depth.
Suitable for sports and outdoor activities.

Shop from Myntra
Shop from Flipkart
Shop from Ajio

3. Casio

The Japanese electronics company deals with product lines like mobile phones, cameras, calculators, electronic musical instruments, etc. Because it specializes in digital products, Casio watches are high-tech. The G-shock Special and G-shock Gravity variants are among India's most popular digital watches.

What's Great:

High-tech digital watches.
High rate of customer satisfaction.

Shop from Myntra
Shop from Flipkart
Shop from Ajio

4. Fastrack

Once a sub-brand of Titan, Fastrack has evolved as an independent manufacturer and distributor of accessories like watches, belts, handbags, sunglasses, and more. The brand has captivated youngsters with its funky designs and playful styles. Its best-selling casual white dial men's watch is a testimony to its popularity. Fastrack is definitely a great choice for casual and inexpensive unisex wrist watches.

What's Great

Available in refreshing funky designs.
Most watches come with six months to two years warranty.

Shop from Flipkart
Shop from Ajio
Shop from Myntra

5. Timex

The American brand Timex has made its mark in India with its elegant wristwatch. A combination of Italian design and German technology, the brand screams quality with every watch. Timex watches are available for all age groups and for every occasion. They come with features such as an alarm clock, date display, calendar, barometer, etc. The brand's quartz-based watches are the most affordable ones and fit for daily use.

What's Great

Simple, classic, and easy to read.
Accurate time display.
Water resistant and durable.

Shop from Flipkart
Shop from Ajio
Shop from Myntra

6. Titan

While we generally associate the brand with luxury, Titan watches are available at affordable prices too. It has a variety of wristwatches that suit every budget. In India, the brand is synonymous with elegance and prestige. From the delicate Raga for women to a tough men's watch, Titan has something for everyone. The watches are extremely durable too.

What's Great

Most trusted Indian brand.
Classy subtle style.
Wide variety based on age, gender, and affordability.

Shop from Myntra
Shop from Flipkart
Shop from Ajio

7. Roadster

Roadster is an emerging brand producing urban watches for men and women at affordable prices. The round dial shapes go well with all formal, casual, or ethnic wear. The rugged look and mechanical subdials hold are particularly appealing.

What's Great

Ideal for a contemporary look.
Available in varied styles, dial shapes, and strap materials.
Offers a blend of analog and digital designs.

Shop from Flipkart
Shop from Myntra

8. Maxima

Maxima is another brand offering standard products at attractive rates. Maxima's analog, digital, and chronograph watches are sold nationwide. Its collection includes designs for everyone- men, women, and children. The most popular Maxima watches are Super Aqua waterproof watches, Avventura sports watches, and Attivo watches for the youth.

What's Great

Water resistant and shock absorbing abilities.
Available in couple's collections.

Shop from Flipkart
Shop from Myntra
Shop from Ajio

9. Chumbak

Chumbak is an Indian brand that has made its name with colorful accessories such as watches, bags, jewelry, and décor items. Initially based in Bengaluru, Chumbak products are now available in multiple cities. Its bright and quirky watches for women double up as bracelet pieces. A Chumbak wristwatch is sure to become a favorite among all fashionistas out there.

What's Great

Quirky, colorful watches with motif designs.
Available in thin straps for women.

Shop from Flipkart
Shop from Ajio
Shop from Myntra

10. Daniel Klein

Daniel Klein is a Hong Kong-based fashion watch brand. It deserves a compliment for bringing high fashion watches to the masses. With a price starting from just Rs. 695, you can have a Daniel Klein watch for every occasion. The timepieces are available in analog, digital, and chronograph styles. Its multifunctional casual watches are most popular among Indians.

What's Great

Very affordable.
Water-resistant.

Shop from Flipkart
Shop from Myntra
Shop from Ajio

Wrapping up

So, these are some of the most affordable watch brands in India you can try. Of course, everyone looks for a different feature in their timepieces, and you must make your pick accordingly. For example, if you want a watch for daily use, you better go for water-resistant, durable ones with a longer warranty. However, if you wish to wear them as a fashion piece, the look, style, and color may be your deciding factor. We hope the above list has helped you find the perfect timepiece you were looking for.

FAQs

Q. Which watch brands are available below Rs. 1000?

Ans. You can get Timex, Sonata, and Daniel Klein watches for below Rs. 1000 in India.

Q. Where can I buy affordable wristwatches in India?

Ans. You can look for affordable watch brands on sites such as Flipkart, Amazon, and Myntra. You can also get exciting offers and discounts while shopping online.

Q. How do you choose a formal watch?

Ans. A formal watch generally has a clean white dial without many complications. The timepieces will show you the time, date, and calendar. The straps of formal watches should be of a solid color, preferably black or brown.