Looking to save money on your next tech purchase? Amazon Renewed offers an extensive selection of pre-owned and refurbished products at significant discounts compared to buying new. Read on to learn all about scoring great deals on refurbished items on Amazon Renewed.
What is Amazon Renewed?
Amazon Renewed is Amazon's store for refurbished and pre-owned products. These are electronics, appliances, computers, furniture, musical instruments, office supplies, sports equipment, tools, and more that have been used and undergone a certification process.
Products on Amazon Renewed go through a rigorous inspection and testing process by Amazon-qualified suppliers. Items that don't work or are defective are replaced. After passing the checks, the products are professionally cleaned and repackaged. Most come with a minimum 90-day supplier warranty as well.
How to Shop on Amazon Renewed
Amazon Renewed functions much like the Amazon online store, making it easy to find and purchase refurbished products. Just follow these steps:
Search – You can search for a specific product like "Apple iPhone refurbished" or browse full categories like computers or office products.
Filter – Use filters to narrow results by brand, model, price, condition (refurbished or pre-owned), warranty length, discount percentage, and more.
Compare – Evaluate multiple listings based on price, warranty length, product condition, customer ratings, and other factors.
Purchase – Add the refurbished item to your cart and check out. For prices above a certain threshold, you can opt for monthly payment plans.
Track order – Check your account for the estimated delivery date and order status. Refurbished products are eligible for free and fast shipping through Prime.
Return – If you are not satisfied with your purchase, return it within 90 days for a replacement or refund. Print the prepaid return shipping label.
Top Refurbished Product Categories on Amazon Renewed
Here are some of the most popular categories to shop within Amazon Renewed for scoring deals on pre-owned items.
Refurbished Laptops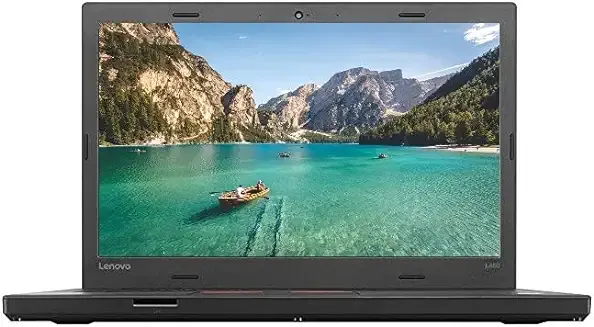 You can find refurbished laptops from every major brand including Apple, Dell, HP, Lenovo, Acer, Microsoft, and more. Models range from Chromebooks for basic use to high-end gaming laptops. Refurbished laptops go through diagnostic tests and often have new batteries and replacement keys. Cost savings over new can be ₹8000+.
Refurbished Smartphones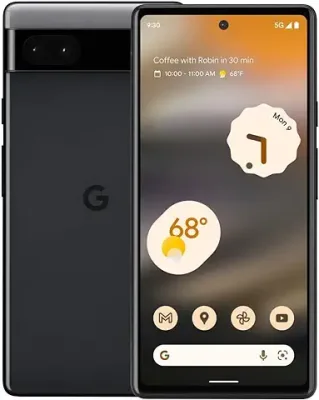 Refurbished unlocked smartphones are much cheaper than new and a great option after your contract ends. Top brands like Apple, Samsung, Google, LG, Motorola, and Nokia are available. Phones are remanufactured to like-new condition and extensively tested. Batteries are replaced. Savings up to 50% off retail price.
Refurbished Tablets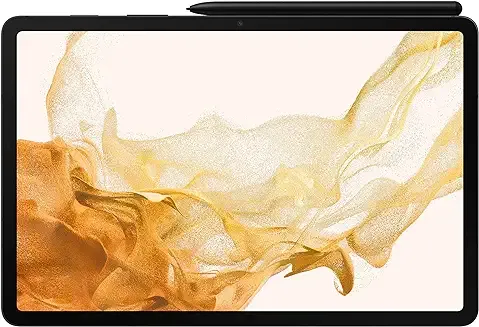 Refurbished tablets from Apple, Samsung, Microsoft, Amazon, and other major makers are put through quality control testing and restored. Housings are replaced and batteries refreshed. Certified refurbished iPads and Samsung Galaxy Tabs are like new. Discounts up to 30%.
Refurbished Earbuds and Headphones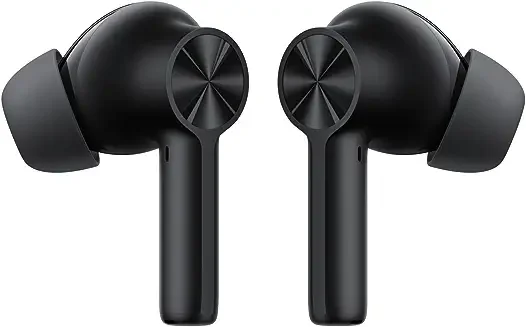 Upgrade your audio gear without paying full price by buying refurbished wireless earbuds or over-the-ear headphones. Options from Bose, Beats, AirPods, Jabra, Jaybird, Sony, Sennheiser, and many more brands. Items tested to confirm functionality.
Refurbished Smart Home Devices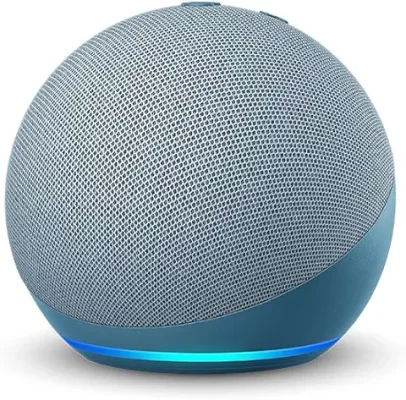 Voice assistants, security cameras, smart thermostats, WiFi routers, and other smart home gadgets can be purchased refurbished. Includes Amazon Alexa, Google Nest, Ring, ecobee, Netgear, TP-Link, Arlo, and others. Save up to 40% buying renewed.
Refurbished Drones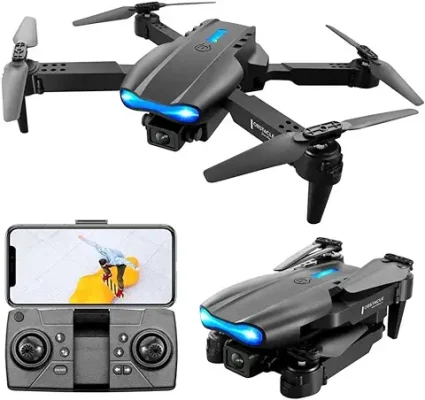 Refurbished drones from top makers DJI, Parrot, Force 1, and Holy Stone can be found on Amazon Renewed. Drones undergo repairs and flight tests before sale. An affordable way to get into drone photography and aerial imaging. Models for all skill levels.
Benefits of Buying Refurbished from Amazon Renewed
Here are some of the top advantages of purchasing refurbished products versus new:
Significant cost savings – Refurbished items are discounted on average by 20% to 50% compared to new. This allows you to get more for your money.
Reliable quality – Products are carefully inspected and defective parts replaced. They go through functional testing to ensure they work like new.
Warranty protection – Most refurbished products on Amazon Renewed come with a 90-day supplier warranty. Some have 1-year or longer warranties.
Returns allowed – Items can be returned for a replacement or refund within 90 days of delivery if you are unsatisfied.
Convenience – Easy online ordering and fast shipping through Amazon make it a breeze.
Variety – There is a vast selection across categories like laptops, smartphones, tablets, speakers, headphones, vacuums, power tools, and more.
Eco-friendly – Buying refurbished extends the useful lifecycle of products that might otherwise end up in landfills. It reduces e-waste.
Tips for getting the best deals
Here are some tips for getting the best deals when buying refurbished products on Amazon Renewed India:
Carefully inspect product photos and condition descriptions – Look for any cosmetic defects, signs of wear and tear. Avoid "acceptable" rated items.
Read reviews from other buyers – Check for mentions of product performance, quality, and seller service.
Prioritize 1 year warranties – Most Amazon Renewed India items have at least a 1 year supplier warranty.
Compare prices – Cross check pricing against new and used listings for the same item.
Avoid older generation models – Pick recently launched or at most 1-2 years old smartphone and laptop models for better performance.
Check seller credibility – Purchase from reputable brands, manufacturers or certified partner refurbishers.
Add protection plans – For expensive items like phones or laptops, add damage protection plans for extra coverage.
Use Amazon Pay ICICI card – Get 5% cashback to save even more on Amazon Renewed purchases.
Return within 10 days – Know that you can return products in unused condition within 10 days if unsatisfied.
Contact seller with questions – Ask the seller technical or product condition questions before ordering if unsure.
With proper research, you can find reliable and functional refurbished products on Amazon Renewed India at fantastic prices. Just be an informed buyer. Happy deal hunting!
FAQs on Amazon Renewed Products
Q. Are Amazon renewed products original?
Amazon Renewed products are pre-owned products that have been professionally inspected, tested, cleaned, and repaired to work and look like new. While renewed products are not brand new, Amazon puts each product through a rigorous 20-point inspection process and extensive functional testing to ensure it meets their standards before being resold. So in essence, renewed products go through rejuvenation and restoration to function like a new, original product.
Q. Is Amazon renewed returned items?
Yes, most Amazon Renewed products were returned by customers for various reasons. However, Amazon puts each renewed product through a thorough inspection, repairing, cleaning, and testing process before reselling them. Products that do not meet Amazon's stringent quality standards are not resold under the Amazon Renewed program. So while renewed products have been pre-owned, they have been restored to like-new condition.
Q. Is Amazon renewed better than refurbished?
Amazon Renewed products adhere to more stringent quality standards compared to typical refurbished products. Amazon puts each renewed product through a 20-point quality inspection and offers a minimum 90-day warranty. Most refurbished products only undergo basic testing and cleaning with shorter or no warranties. Additionally, Amazon allows returns of renewed products if customers are not satisfied. So in terms of quality assurance and warranty coverage, Amazon Renewed products are generally better than refurbished.
Q. What is an Amazon renewed premium product?
Amazon Renewed Premium products are restored to a pristine, like-new condition and come with a 1-year warranty provided by Amazon. These are the highest graded renewed products on Amazon, having passed a stringent 50-point quality inspection test. Renewed Premium products are deemed to have minimal to no cosmetic imperfections and come with all original accessories. Amazon also provides a speedy replacement and free return shipping within 1 year of receiving a Renewed Premium product.