Planning a special gift for your female best friend can seem like an exciting task, but sometimes it may feel confusing to choose from the wide range of gifts available in the market. However, selecting gifts provides you with an opportunity to be innovative. You must keep in mind the likes, interests and hobbies of your female friend while you choose the right gift for her. If you have been looking for unique gift ideas for your female best friend in India, you have arrived at the right place.
How to Choose A Gift for Your Female Best Friend?
Here are some basic yet effective tips to keep in mind while you head on to choose a gift for your female best friend:
Choose a Gift that Adds Value: It is important to be specific and thoughtful when it comes to gifting. Make sure your gift adds value to the occasion or the person. The gift does not necessarily has to be extravagant or flashy, but it should be ideally something that has a practical utility.
Think About Your Best Friend's Likes and Dislikes: Before deciding to buy a gift, make sure you keep in mind the likes and dislikes of your female best friend. For example, you can pay extra attention to minute details like colours and brands. You need to make sure to pick something that compliments her personality.
Keep her Hobbies in Mind: This is another effective yet less acknowledged tip to follow while looking for gift ideas for a female best friend in India. There is a wide range of gifts that revolve around hobbies like painting, dancing, trekking and more.
Top 6 Gift Ideas for Best Friend Female India
Here is a handpicked list of unique and top-rated gift ideas for a female best friend in India:
Myntra Gift Card
An Exclusive Watch
Trendy Polaroid Camera
Oxidised Jewellery
Customised Coffee Mug
1. Shopping Gift Card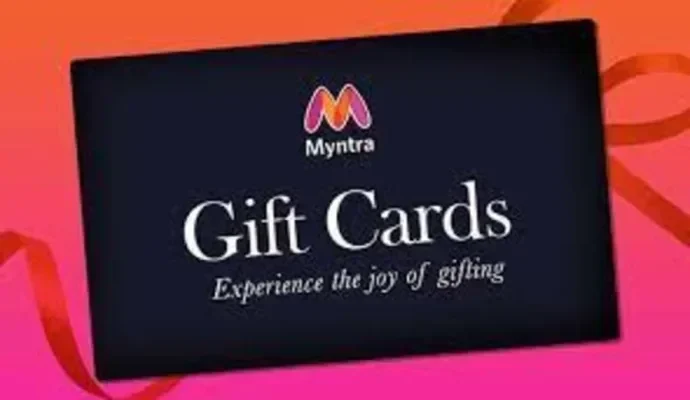 Contemporary times call for smart ways of gifting. You may want to gift an exclusive dress for your best friend's birthday party but are confused if the dress will fit her right. Shopping gift cards like Myntra and Amazon gift cards are an amazing way of letting your loved ones shop for themselves. From branded clothes collection to personal care products, she can pick up from a wide range of products available on Myntra. You can buy the gift card directly from the E-commerce official website of Myntra or Amazon, etc.
What's Great:
Thoughtful and personalised
Wide range of shopping options available
Budget-friendly
2. An Exclusive Watch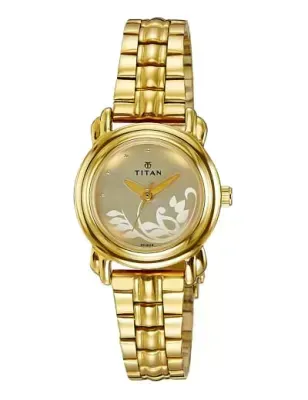 Gifting watches have been in trend for decades but still tend to steal the show. An exclusive branded watch is sure to be a great gift idea for your female best friend by surprise. However, you need to keep in mind her personal favourite when it comes to brand and colours. This can add a personal touch to your memorable gift. You can look for something trendy and classy that can be styled with different looks, be it chic or traditional.
What's Great:
Exclusive gift for a special occasion
It can be worn with different outfits
Top-rated gift choice
3. Trendy Polaroid Camera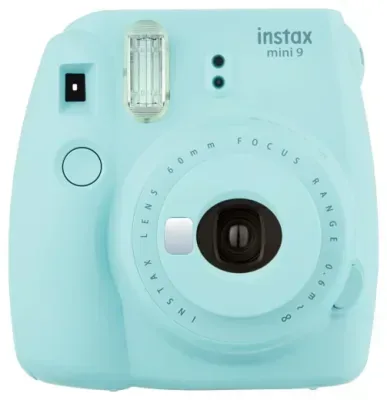 Is your friend outgoing or a traveller who loves clicking pictures, or is she an Instagram enthusiast? If yes, then this gift idea for your female best friend in India is guaranteed to make her happy. This gift has a personal touch as it would make her realise you care about her likes and passion. Polaroid cameras are in trend and come in a variety of funky colours, moody designs and attractive styles. You can thoughtfully pick up one that will suit your best friend's personality.
What's Great:
Maximum utility and adds value
Has a variety of colours and designs
Instant access to a printed photograph
4. Oxidised Jewellery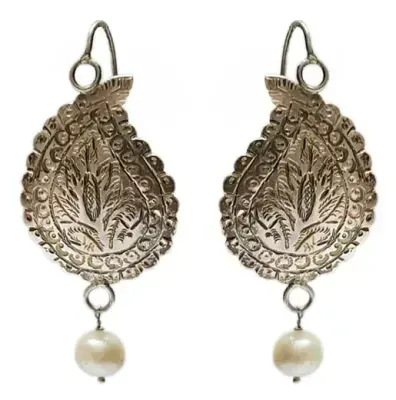 Oxidised jewellery is all the rage as a gift idea for your female best friend in India. Be it a traditional saree or trendy top; oxidised jewellery compliments a wide range of outfits. Earrings, necklaces, pendants, finger rings, nose pins and many more options are available when it comes to oxidised jewellery. A unique piece of adornment which will always remind your best friend of you. You can consider this as a gift for any kind of occasion.
What's Great:
Budget-friendly and cost-effective
High longevity and durability
Easy to clean
5. Customised Coffee Mug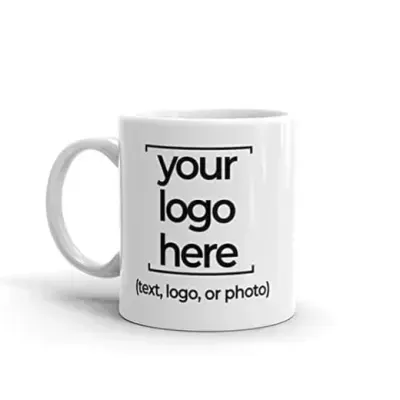 Is your best friend a coffee aficionado? You can now make sure to start her day with a sweet reminder of your friendship by gifting a customised coffee mug. This would be considered a very personal and thoughtful gift. You can get a picture of both of you in the frame printed on the coffee mug. Alternatively, you can opt for something that your friend is passionate about- maybe a quote from her favourite novel or the logo of her favourite sports club. This customised coffee mug can be gifted on varied occasions, including birthdays.
What's Great
Highly affordable and can be kept for years as a memoir
Easy to personalize
Environment friendly
Summing Up
This above-mentioned list has been curated with unique gift ideas for female best friends in India. Though gifts are a very personal choice that varies across individuals, this list is thoughtfully organised with top-rated trendy gifts that have a wide appeal. Make sure to buy a gift that can be put to good use.
FAQs for gift ideas for best female friend in India
Q. What can I gift my girl best friend?
For your girl best friend, consider a thoughtful or sentimental gift like a scrapbook of your friendship memories, a customized mug or t-shirt, a piece of jewelry, or tickets to see her favorite band or musical. Gift ideas like photo albums, matching bracelets, or inside joke gifts make great birthday or friendversary gifts for your female BFF.
Q. What gift to give a BFF on her birthday?
Unique birthday gift ideas for your best friend female could include a personalized playlist or mix CD, a DIY spa kit, a book of coupons for quality time together, or a gift basket filled with their favorite snacks and small luxuries. Gift experiences like concert tickets, a trip to a museum, or afternoon tea make special birthday gifts for your girl best friend.
Q. How do you pick a sentimental gift?
Selecting a sentimental gift for your best friend girl requires thinking about meaningful memories, inside jokes, and emotional connections in your friendship. Customize a photo book or diary, find a souvenir from a special place you've visited together, create a scrapbook of cards and notes, or get a personalized piece of jewelry with your names or a significant date engraved.
Q. What to gift my best friend in India?
For an Indian best friend, consider culturally significant gifts like pretty tea cups and an assortment of her favorite chai masalas, traditional Indian outfits like salwar kameez or sarees, homemade mithai or Indian sweets, or ayurvedic self-care products like oils, soaps, and face masks. Sentimental gifts like a friendship lamp, framed photos, or matching bracelets also make great birthday gifts for a best friend female in India.
Q. How can I surprise my friend with a gift?
Surprise your female friend with a gift by having it delivered to her home or workplace, hiding it somewhere you know she'll find it, planning a scavenger hunt to lead her to the present, or springing a gift on her during quality time together. Make your surprise extra special by including items like her favorite snacks or beauty products, inside jokes, thoughtful notes, or planning an experience like a fun outing after she opens the gift.
Q. Why is the greatest gift of life friendship?
True friendship is one of the most invaluable gifts in life. Having people who genuinely care for you, share in your joys and sorrows, bring out the best in you, and stick by your side through thick and thin is a blessing. The understanding, loyalty, laughter, and memories you share with great friends make your life's journey more joyful and meaningful. Their love and support uplift your spirit.
Q. What should I gift my best friend on a budget?
Fun, thoughtful gifts you can give a best friend on a budget include a personalized mix tape or playlist, homemade coupons for favors or quality time, a collection of their favorite candy or baked goods, a photo collage or memory book you make yourself, matching accessories like necklaces or bracelets, or a care package filled with their favorite things. The sentiment will mean more than the cost.
Q. What is a popular gift in India?
Popular gifts ideas for friends in India include boxes of mithai or Indian sweets like laddoo, barfi, halwa, or kaju katli; trendy outfits like kurtis, Indo-western dresses, or saris; beauty and self-care items like organic soaps, oils, and skin care products; flower garlands; books or music by Indian artists; personalized jewelry, bags, or accessories; and special food or ingredient hampers tailored to their tastes.
Q. Do gifts matter in a friendship?
While gifts don't define or determine the strength of a friendship, they can be meaningful expressions of appreciation, love, and thoughtfulness between good friends. The gesture and sentiment behind a gift matters more than its monetary value. Simple acts of kindness and generosity reflect the care and support friends provide each other.
Q. What is personal gifts?
Personal gifts for friends are presents that have a special, customized touch or reflect inside jokes and memories unique to that relationship. This could include scrapbooks, photo collages, playlists, coupons for quality time, matching accessories, or funny gag gifts referencing memories or quirks they share. The most personal gifts showcase how well you know and appreciate someone.
Q. What is a thoughtful gift?
Thoughtful gifts show loved ones you put care, effort, and consideration into selecting something meaningful. They align with the recipient's interests, lifestyle, values, and tastes. A homemade gift, personalized item, something addressing a need, or an experience shared together all make thoughtful presents. The sentiment and purpose behind the gift matter most.
Q. How do I pamper my girl best friend?
Pamper your female BFF by planning a spa day with at-home manicures, facials, foot massages, and hair treatments. Make her dinner or baked goods she loves. Create a gift basket of luxe bath bombs, candles, teas, face masks, and comfy slippers. Surprise her with concert or theatre tickets. Treat her to a shopping spree or cover the cost of a professional salon or spa service. Quality time together should be your top priority.
Q. How can I impress my girl best friend?
Make your girl best friend feel special by remembering important dates and listening fully when you talk, giving thoughtful gifts that show how well you know her, being there when she needs support, keeping promises and prioritizing your friendship even when you're busy, celebrating her accomplishments big and small, and constantly reminding her how much she means to you. Loyalty, care and true interest in her life will impress her most.
Q. What can I do for my besties birthday?
For your female best friend's birthday, celebrate with a personalized gift, homemade treats, a fun outing to her favorite places, a surprise party, a thoughtful card expressing what she means to you, decorating her space while she's out, cooking her favorite meal, making a big fuss over her on social media, indulging in her hobbies together, or planning a whole birthday weekend of festivities centered around activities she loves.
Q. Do something special for a friend?
Doing something special for a friend could include handmaking a gift, writing a heartfelt letter of appreciation, creating a memory book or playlist encompassing your friendship, surprising them with flowers/gifts/their favorite treat, taking them out to a meaningful location, dressing up or making an event out of ordinary hangouts, cooking them dinner, expressing how much they mean to you, or going above and beyond in supporting them during difficult times.
Q. How can I impress a girl with surprise gift?
Impress a girl with a thoughtful surprise gift tailored to her interests, like concert tickets to see her favorite band, a piece of jewelry or accessory you know she'd love, a gift card for a spa day, booking a fun experience like pottery painting or a cocktail/baking class for you to take together, a personalized item referencing an inside joke or special memory, or a romantic at-home date night with all her favorite things. The element of surprise and attention to what she likes will touch her.
Q. What is the best gift for Dosti?
Some great gift ideas to give your best friend for Dosti celebrations include matching bracelets, necklaces or anklets, customized notebooks or photo albums commemorating your friendship memories and inside jokes, hearty boxes of Indian mithai and chocolates to share, personalized Spotify playlists with songs that define your friendship, and sentimental DIY coupons for quality time together. Most importantly, express what the friendship means.
Q. How do I make my friend feel special on her birthday?
Make your friend feel extra special on her birthday by wishing her first thing in the morning, letting her know how much she means to you, planning activities centered around things she loves, surprising her with thoughtful gifts, baking a cake from scratch for her, decorating her space, making her favorite meal, posting a heartfelt tribute on social media, creating a memory collage or book, singing to her, and reminding her how amazing she is all day long!
Q. How do I make my female friend happy?
To make your female friend happy, listen to her, offer emotional support when she's going through tough times, surprise her with her favorite treat or gift just because, make time for regular quality bonding sessions, have inside jokes and traditions that are unique to your friendship, uphold the trust between you, celebrate her accomplishments and goals, give heartfelt compliments, and show you care through small acts of kindness and generosity.
Q. What are some memorable gifts?
Memorable gift ideas include sentimental homemade gifts like photo books, memory quilts, or scrapbooks of your relationship, tickets to a special event or location meaningful to your relationship, engraved jewelry commemorating an inside joke or date, personalized props referencing an interest or passion you share, experience gifts like hot air balloon rides or dance classes, and luxe pampering treats like spa products or silk robes.
Q. What small gifts do girls love?
Some small but thoughtful gift ideas girls love include scented candles, bath bombs or luxury beauty products, motivational/inspirational books, cozy socks and slippers, floral bouquets, monogrammed accessories like bags or jewelry, Starbucks gift cards, personalized Spotify playlists, and pretty desktop decor like vases, frames or desk organizers. Little personalized pampering gifts show you pay attention.
Q. What is the full form of BFF in Whatsapp?
The acronym "BFF" commonly used in WhatsApp stands for "Best Friends Forever." It is used to refer to your very close friends who you have a strong bond with and trust deeply. Calling someone your BFF expresses that you value your long-lasting friendship that has withstood the test of time. It signals a fun, loving dynamic between super close friends.
Q. What is the full form of BFF in love?
In romantic relationships, BFF stands for "Boyfriend Forever" or "Best Friend Forever." Partners use it affectionately to reflect a relationship that has grown from friendship into true love and commitment. Romantic partners who consider each other BFFs imply their relationship foundation is built on genuine friendship – they are each other's closest confidante, companion, and biggest supporter.
Q. How can I send happy birthday to my best friend?
To send happy birthday wishes to your best friend, you can create a thoughtful handmade card listing all the things you love and appreciate about them, send a personalized e-card or text message expressing how much they mean to you, call them first thing in the morning to wish them a great day, surprise them with their favorite cake or food, plan a special celebration focused entirely on them, or post a heartfelt tribute on their social media so everyone knows how awesome they are!