Apj Abdul Kalam was one of India's most respected scientists and served as the 11th President of India from 2002 to 2007. He was deeply involved in India's space program and missile development efforts. He has authored several inspirational books, especially for students and young people. Here is a look at some of the best apj abdul kalam books:
1. IGNITED MINDS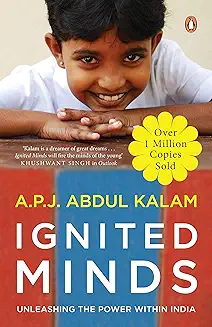 Key Features
Published in 2002, this was Kalam's first book after becoming President of India.
Focuses on shaping young minds and inspiring them to work for a developed India.
Contains accounts of his experiences with India's space research and missile programs.
Encourages youth to overcome difficulties and challenges.
Our Expert Review
This is undoubtedly one of Kalam's most inspiring books for young people. He provides his vision for a new India and motivates readers to unleash their potential. The personal anecdotes and stories from his career make for an engaging read. The book is filled with valuable lessons on teamwork, leadership, and achieving goals. An essential read for anyone wanting to be inspired to make a difference.
2. WINGS OF FIRE: AUTOBIOGRAPHY OF ABDUL KALAM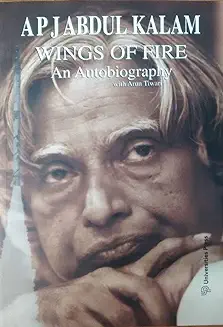 Key Features
Provides a first-hand account of Kalam's journey from a boy with dreams in Rameswaram to becoming a leading scientist.
Gives insights into India's nuclear tests through Kalam's experience as a nuclear scientist.
Inspires readers to think big and never give up on their dreams.
Our Expert Review
Wings of Fire captures Kalam's inspirational life journey beautifully. He takes readers through all the key events in his childhood and career that shaped him. His passion for science and dedication to the missile program shine through. The book is written simply and candidly making it engaging for young readers. The underlying message to dream big despite challenges resonates strongly. A must-read autobiography.
3. Learning How to Fly: Life Lessons for the Youth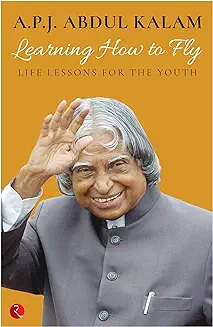 Key Features
Focuses on inspiring and empowering the youth of India.
Covers 5 core areas – dreams, creativity, courage, confidence and concentration.
Includes anecdotes from Kalam's life demonstrating the traits.
Encourages development of a vision for oneself and the nation.
Our Expert Review
This book is regarded as a sequel to Ignited Minds with a specific focus on motivating youth. It provides key lessons on important life skills and attitudes through interesting anecdotes. Kalam uses his personal experiences to make these lessons engaging. He shares behind-the-scenes stories from his time in the Defense Research and Development Organization (DRDO). The book will definitely inspire young people to unleash their potential.
4. My Journey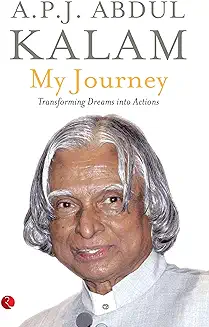 Key Features
This memoir presents the inspirational account of Kalam's life up to the 1990s.
It provides a vivid description of his childhood days, time at school and college.
The book narrates his entry into the defense research program and contributions as a scientist.
Traces the development of India's space research and missile programs.
Our Expert Review
My Journey is an captivating memoir narrated in simple language. Avid readers will enjoy learning about his formative years. The book provides a glimpse of a humble childhood in Rameswaram that shaped his future. It illustrates the making of an extraordinary mind driven by curiosity and ethics. The descriptions of work on ballistic missiles and satellite launch vehicles are informative. Overall, a must-read memoir offering insights into a great mind.
5. Turning Points : A Journey Through Challenges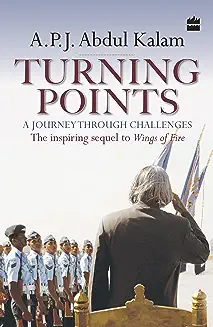 Key Features
Chronicles Kalam's life journey and major turning points in his career.
Covers diverse topics – his early life, work on nuclear tests, years as scientific advisor, 1998 Pokhran tests.
The book narrates many stories and anecdotes, some not covered in previous books.
Emphasizes important life lessons such as hard work, integrity and self-discipline.
Our Expert Review
Turning Points provides a refreshing perspective to Kalam's life, going beyond his early years. The book is filled with many riveting anecdotes that highlight his values and leadership qualities. His role in the 1998 Pokhran nuclear tests is described grippingly. The book also contains his reflections on spirituality and faith. His ability to find opportunities during challenges shines through. This is essential reading for those wanting to go beyond just his early years and missile projects.
6. My LifeAn Illustrated Autobiography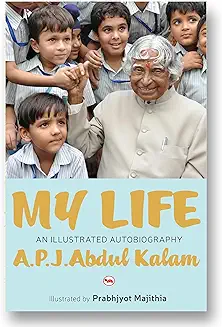 Key Features
This autobiography aimed at young readers contains infographics and illustrations.
Traces Kalam's achievements from childhood to becoming the President of India.
Highlights important life lessons through stories.
Contains inspirational quotes from his speeches and books.
Our Expert Review
This autobiography is an ideal introduction to Kalam's life for children and teens. The visual medium with infographics makes it more engaging for young readers. The book captures his essential life experiences that shaped his journey. From his childhood fascination with flying to contributions to the space program, the key events are covered. His quotes and teachings on optimism and youth empowerment shine through. Overall, an inspiring illustrated book to motivate the younger generation.
7. Agnipankh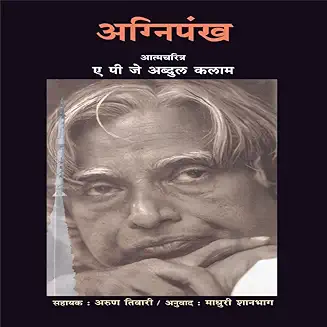 Key Features
Presents life lessons and principles from Kalam's own experiences.
Covers diverse topics – dreams, vision, spirituality, attitude, youth empowerment.
Uses anecdotes from his life to illustrate the core lessons.
Written using simple language for youth.
Our Expert Review
Agnipankh is regarded by many as one of Kalam's best motivational books for youth. He shares principles and attitudes that shaped his thinking and outlook. Optimism, integrity, curiosity are some core values emphasized through stories. There are accounts of his childhood days that hold important teachings. For instance, the lessons from his newspaper distribution experience. The book provides many insights into the mind of the great scientist. An inspirational book ideal for young minds.
8. Reignited: Scientific Pathways to a Brighter Future [Paperback] A.P.J. Abdul Kalam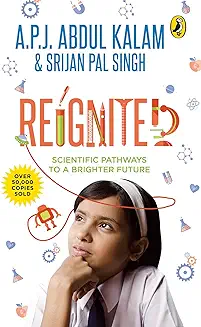 Key Features
Outlines a vision for making India a developed country by 2020.
Suggests implementing advanced technologies across sectors.
Offers insights into nuclear energy, space research, defense technology, and sustainable development.
Aimed at policymakers and focuses on recommendations to build a future-ready India.
Our Expert Review
Reignited stands out as one of Kalam's books containing a concrete vision and plan for the country. He presents insightful ideas and innovative solutions for major sectors like healthcare, education, infrastructure. The suggested use of technology demonstrates his foresighted thinking. For instance, the chapters on nuclear energy and space technology. The book is well-researched and is a good read for policymakers and leaders wanting direction for India's growth.
9. Maanavar Agni Siragugal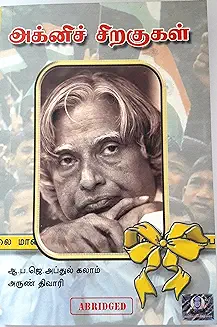 Key Features
This is the Tamil translation of Wings of Fire released in 2000.
Presents Kalam's life story and achievements for Tamil readers.
Traces his early life in Rameswaram and contributions as a scientist.
Contains 40 black-and-white photographs along with the text.
Our Expert Review
For Tamil readers, Maanavar Agni Siragugal offers the chance to enjoy Kalam's momentous life journey and achievements. The book captures the important events starting from his childhood days that shaped his life and thinking. The book is entertaining yet informative in its depiction of his scientific pursuits. The inclusion of visuals enhances the insights into his life. Overall, the book does justice to the original autobiography for Tamil readers.
10. Inspiring Thoughts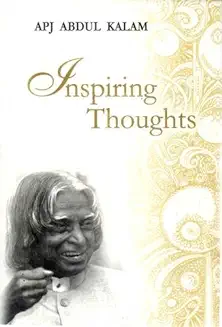 Key Features
Contains a compilation of inspiring quotes and thoughts by A.P.J Abdul Kalam.
The anecdotes and teachings cover diverse topics like Indianness, idealism, youth empowerment.
Offers insights into Kalam's values on education, leadership, spirituality among others.
A quick read that can be read in small sections.
Our Expert Review
Inspiring Thoughts serves as the perfect introduction to Kalam's writings. It captures his wisdom and teachings in the form of quotes, making it an easy read. The range of topics convey his multi-faceted personality and thinking. His emphasis on building great character and ethics for youth shines through. There are motivational teachings relevant even for corporate professionals and leaders. A great pocketbook to carry Kalam's inspiring words anywhere.
Comparison for apj abdul kalam books
| Book Title | Key Focus | Type |
| --- | --- | --- |
| IGNITED MINDS | Inspiring youth, Vision for India | Motivational |
| WINGS OF FIRE | Autobiography, Space & missile programs | Memoir |
| Learning How to Fly | Empowering youth | Motivational |
| My Journey | Early life, Achievements | Memoir |
| Turning Points | Challenges, Nuclear tests | Memoir |
| My Life | Illustrated life story | Autobiography |
| Agnipankh | Life lessons and principles | Teachings |
| Reignited | Technology vision for India | Nation-building |
| Maanavar Agni Siragugal | Tamil translation of Wings of Fire | Memoir |
| Inspiring Thoughts | Compilation of quotes | Teachings |
How to Choose the Best Apj Abdul Kalam Books
There are a few things that can help you choose the best Apj Abdul Kalam book:
Consider your purpose – Do you want to get inspired, learn about his life or get insights into nation-building? This will help narrow down choices.
Pick books in your language – Many of his books like Wings of Fire are available in multiple Indian languages. Choose the language you are most comfortable with.
Check if it is the original book – Some books like Agnipankh compile his thoughts and quotes. Read original memoirs like Wings of Fire for his full life story.
Select based on your age – Books like My Life are illustrated for younger readers while others contain advanced concepts.
Read reviews and ratings – This gives a sense of the content and which books have been most well-received by readers.
Consider editions – Later editions of books sometimes contain additional content or updates.
Check the release date – His later books contain mature reflections and vision for India compared to early ones.
Different Types of Apj Abdul Kalam Books
There are a few broad categories of books authored by Kalam:
Autobiographies
These provide a first-hand account of Kalam's life journey and achievements. For instance, Wings of Fire, My Journey, My Life.
Inspiring Speeches & Writings
These contain transcripts of his speeches and compilations of quotes conveying his teachings. Like Ignited Minds, Inspiring Thoughts.
Vision for India
Some books focus on ideas, innovative solutions and a roadmap for India's growth. For example, India 2020, Reignited.
Books for Students & Youth
Many books contain advice, lessons and anecdotes to motivate young minds. Learning How to Fly, Guiding Souls are some examples.
Translated Versions
Various books have been translated into Indian languages making them accessible to more readers. For instance, Agni Ki Udaan (Hindi).
Guide on Usage, Maintenance and Care
Handle the books carefully to avoid damage to the pages and binding. Avoid keeping them in extreme heat or humidity.
Try not to fold page corners or mark the pages to minimize wear and tear. Use bookmarks if you need to mark pages.
Avoid eating and drinking while reading the book to prevent stains or tears. Wash hands before handling.
Keep books away from direct sunlight to stop fading of the cover and pages over time.
Ensure young children handle books carefully if reading and teach them how to turn pages gently without ripping.
Avoid keeping heavy objects on top of books that can damage the shape and binding. Store upright in bookshelves.
Consider using protective covers or sleeves to protect books from dust and moisture, especially rare editions.
Don't use old newspapers or rough paper as make-shift bookmarks as they may damage pages.
FAQs about apj abdul kalam books
Q. How many books written by apj abdul kalam?
A. A.P.J. Abdul Kalam authored around 15 books over the course of his prolific career including autobiographies, motivational books for youth and his vision for transforming India. Some of his most notable books include Wings of Fire, India 2020, Ignited Minds, Guiding Souls, Transcendence, The Luminous Sparks, Turning Points, You Are Born To Blossom among others. Through his inspirational writings, he reached out to millions of young Indians.
Q. Which is the most famous book by A.P.J Abdul Kalam?
A. Wings of Fire, the autobiography of A.P.J Abdul Kalam is undoubtedly his most popular and famous book. It provides insights into his early life and contributions to India's space and missile programs. The book has sold over a million copies.
Q. What are some must-read books by Kalam for students?
A. Some great reads by Kalam for students are Ignited Minds, Wings of Fire, Turning Points, Guiding Souls and Learning How to Fly. They contain inspirational stories, anecdotes, and lessons to motivate young minds.
Q. Which Apj Abdul Kalam books focus on nation-building and development?
A. His books like India 2020, Vision 2020, Indomitable Spirit and Reignited contain great ideas and a vision for building a prosperous, developed India in sectors like education, healthcare, infrastructure and technology.
Q. What are some Apj Abdul Kalam books in Hindi?
A. Popular Hindi translations of his books include Agni ki Udaan (Wings of Fire), Kaamyaabi ki Udaan, Prerna ke Sutra, Bharat ki Avhaarana and Meri Jeevan Yatra. This allows more readers to access his writings.
Q. Where can I buy Apj Abdul Kalam books online?
A. Apj Abdul Kalam's books are available on all major online shopping sites like Amazon, Flipkart, Snapdeal etc. Many sites offer discounts and second-hand books as well. You can also download e-books from Amazon Kindle.