Best Raincoat for Men to prepare yourself for Monsoon [2023]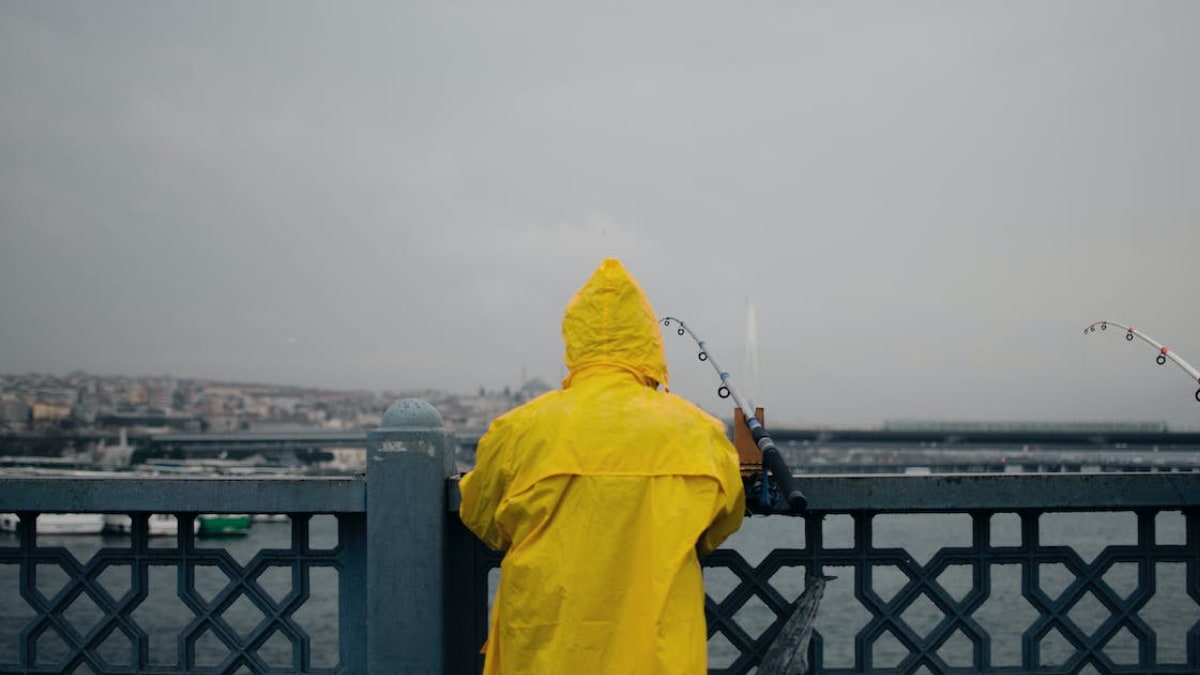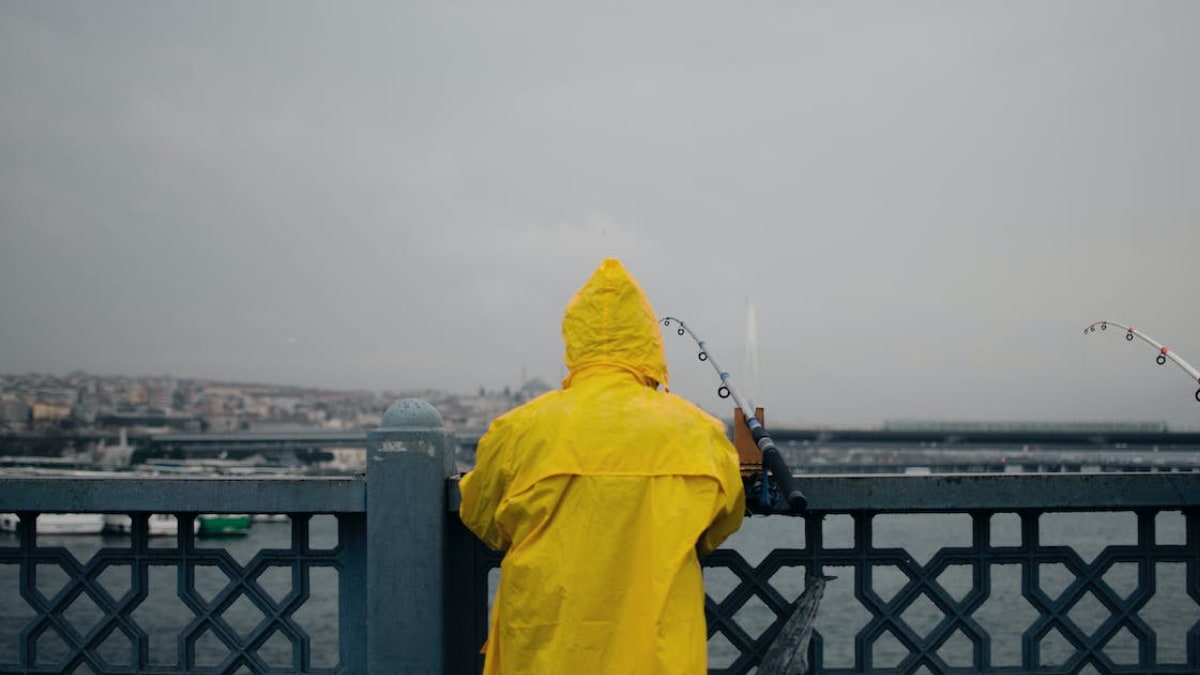 Many people love rain so much that they anticipate the moment the season is at their doorstep. But that feeling lasts till the moment they are caught in an immense downpour while they are off to work or on a well-dressed occasion.

When trying to reach an essential destination, such as a business meeting or an interview, men often forget to check the forecast and get stuck in a downpour. That is where the best raincoats for men come in.

Loving the rain and getting wet in it are two separate things. So, if your preference of weather is rainy, where you love to watch the rain pour down in crystal droplets, you need raincoats for when you have no choice but to step out.

How To find the Raincoat for Men that suits the Best?

The need to have raincoats has increased due to the unpredictability of the weather. On a momentous day, rain could drench you. You need to find the right fit and quality of the best raincoat for men that suits your budget and matches your style. What to look for when making that choice?

1. Material of Cloth

There are two main types of materials that are used in the making of men's raincoats: nylon and polyester. These materials ensure that you find them lightweight, super comfortable, soft to feel, breathable, and capable of protecting you from unpredictable weather.

The best raincoats for men are those whose materials ensure that the water slides off instead of holding position or being absorbed. This ensures that the wearers always feel dry, even in the heaviest downpours.

2. Right Fit

The best raincoats for men are neither too loose to allow the rain to penetrate through the loose opening nor too tight to make the wearer uncomfortable with every step.

There are many customizable features available for different brands that you can choose from to find a solution. You can use detachable hoods, high-neck, and ribbed cuffs with preferred enclosures.

Some of the Best Indian Brands for Men's Raincoats

A few of the best Men's Raincoats brands in India are below:

Product Overview

1. Wildcraft

One of the most sensational brands today, Wildcraft laid the foundation in 1993 with its collection of dome tents. With time, they ventured into the domains of jackets, raincoats, bags, sportswear, and many more. They have a vast collection of outfits to choose from with good features, including:

Style coupled with crisp functionality
Polyester and nylon laminated
Adjustable attached hood and Velcro pockets
Elastic cuffs for all-round protection

Shop from Flipkart
Shop from Myntra

2. Puma

Puma is well-known for its remarkable sportswear collection, with a tremendous turnover yearly. Its domains expanded to include best raincoats for men and acing the charts for clothing and apparel as a whole.

The brand has stores worldwide with specific outlets and inclusions within multi-brand stores. The best part about their raincoats is:

Its material quality and finish with polyester
The nylon lining for extra support
Detachable hood
Low maintenance with ease of home wash
Closed pockets and underarm zipper for ventilation in summers

Shop from Ajio

3. Columbia

Having laid the foundation in 1938, Columbia has seen a tremendous rise in popularity through its sportswear and shoes. It has its roots in the US, with a good fan base and popularity among Indian online shoppers.

The raincoats for men within the brand ensure a stylish sporty finish to the ensemble with striking features:

Designed with specific technology at the helm to make it waterproof
The fabric is super-comfortable with a breathable and weightless finish
With moisture slide-out property, it remains dry
The technology also ensures constant ventilation for comfort

Shop from Myntra

4. Decathlon

Decathlon has been placed in the list of the best sportswear in India long since with its remarkable collection of the best Raincoats for men, ponchos, and wind-cheaters. With its inception and initiation in 1976, it has presented to the world a brand that works well with the most promising features in its collection:

Of rain ponchos, making it a highly preferred selection
Made of superior quality EVA material with waterproof features
Supremely comforting to adorn and very lightweight without an extra load on the shoulders
Compact storage with minimal space consuming

Buy Now At Myntra

5. Zacharias

This is one of India's simplest and most convenient brands for men's raincoats. They provide a wide range of options, including colours and styles. The delivered quality is at par and exceptionally user-friendly prices.

It is made from the Nylon covering paired with a rain-protective trouser as well
There is a carry bag for the entire ensemble that you can carry around in a compact storage
It is highly durable, Comfortable, and lightweight not to feel a burden

Buy Now At Flipkart
Shop from Amazon
Shop from Meesho

6. Sports52

Sports52 has been steadily increasing its customer-hold in India in the sportswear and textile domains. This brand has established a base for its best raincoats for men series and delivers top-notch quality pieces to consumers. The highlighting features include:

It is affordable and comfortable to wear
Material drafted with water repellent synthetic to keep you dry
Customized features with zip closures and drawstrings
Presenting a mesh of colours in a stylish finish to give it a modern vibe
It is a reversible product that is easy to maintain and carry

Buy Now At Myntra
Buy Now At Ajio
Buy Now At Flipkart

Content Takeaways

Work always is a priority no matter the weather conditions outside your window. When it is required for you to reach a particular destination, the weather and rains might not cooperate.

Therefore, having your best raincoats for men at the ready is essential, with some of the greatest brands delivering the best raincoats for men. Everyone has their favourites, and if yours is on the list, check out Myntra, Flipkart, or Ajio to find the best option.

Frequently Asked Questions

Q. 1 What Is the Average Cost of a Men's Raincoat in India?

Ans. The cost of a good quality raincoat from a recognizable brand with all the best-customized features lies between Rs.800 to Rs.9500. Depending on what features you are looking for, you can choose the one in your budget.

Q. 2 Which Raincoat Is Best Suited for Extreme and Harsh Weather Conditions?

Ans. The brands provide zip closers for protecting your items, double stitching to prevent short tears on tugs, drawstrings on the hood to prevent water from seeping in, and stretchable cuffs to close the entryway for droplets should be the most preferred choice for places receiving harsh weathers.

Q. 3 Which Brands Are the Highly Recommended Ones to Buy the Best Raincoats for Men?

Ans. There are numerous brands, but the ones delivering on their promise for the most premium-quality material and finish include Columbia, Decathlon, Puma, and Wildcraft. Many more follow the list in order.

Q.4 How to take care of a raincoat after use?

Ans. Ensure that the raincoat is dry before wrapping it and storing it such that it is immune to any tears or cuts from sharp objects.

Q. 5 Is it better to use an umbrella or a raincoat during the rain?

Ans. Using an umbrella or a raincoat when it is raining is a matter of personal choice. However, a raincoat has a better chance of providing all-around protection from getting wet.