Gin is a beverage where every sip is a journey through a complex and sophisticated blend of botanicals. It has its roots in 17th-century Europe, and it has since travelled across oceans and become a worldwide phenomenon with a plethora of brands and flavours you can indulge in today.
India's love for gin has led to a proliferation of multiple homegrown blends that have taken the world by storm with their unique flavour profiles. From the classic juniper-forward gins to the more contemporary blends incorporating local botanicals and spices, the Indian gin market is a treasure trove of flavours and aromas waiting to be explored.
Today, we will be exploring the best gin brands in India, a country that has rapidly grown to become a hub for gin enthusiasts and connoisseurs.
How to Choose the Best Brand of Gin?
Choosing the perfect gin from a vast array of brands and styles available on the market can be simplified by considering a few key factors:
Brand Reputation: The reputation of the brand matters. Check for awards or accolades they have received. Also, read reviews from experts on gin's flavour profile and quality.
Type and flavour Profile: Consider the type of gin: London Dry, Old Tom, or New Western style. Look for the botanicals used in the gin and see if it matches the flavour profile you are looking for.
The cost: Everything that glitters is not gold – higher-priced gins may not always be better quality. Consider the distillation process used and Look for gins that are made in small batches to find the best gin within your budget.
The Best Gin Brands In India
Here is a carefully compiled list of the best gin brands in India that you should try out today!
Bombay Sapphire
The Botanist Gin
Tanqueray Gin
Hendricks Gin
Hapusa
Bombay Sapphire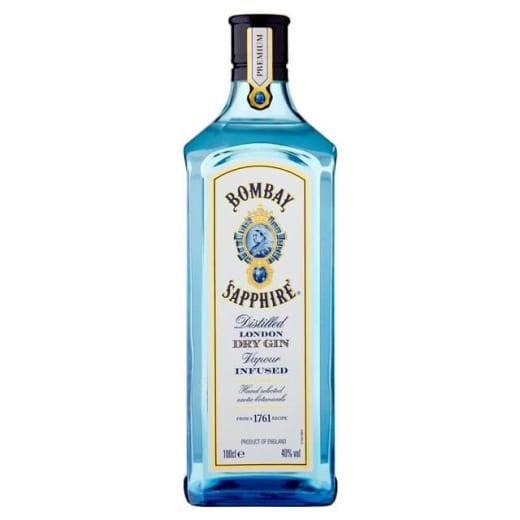 Bombay Sapphire is a brand that needs no introduction and has become synonymous with sophistication and refinement. It's no surprise that it's at the top of the list of the best gin brands in India.
Crafted in England using a unique blend of ten hand-selected botanicals, this gin boasts an unrivalled complex yet balanced flavour profile that has cemented its place as one of the most sought-after gin brands not only in India but worldwide.
What's Great?
A complex flavour profile.
Great spirit to use as a base for cocktails.
Buy from Living Liquidz
The Botanist Gin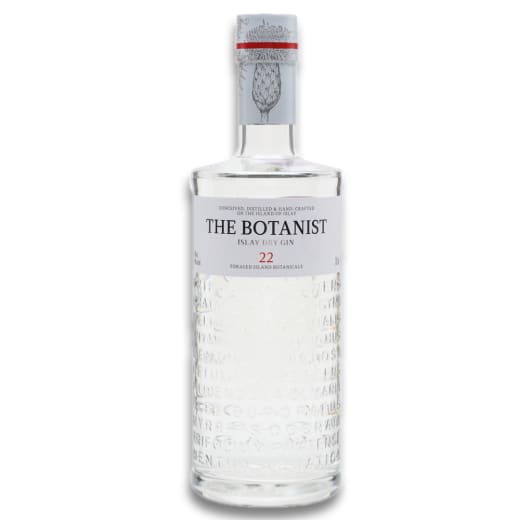 The Botanist Gin is another true masterpiece of the gin world that is distilled at Bruichladdich Distillery on the remote Scottish island of Islay. What sets The Botanist Gin apart is its use of 22 hand-foraged Islay botanicals, including wild juniper, heather, and bog myrtle.
This unique concoction of botanicals is then distilled using a slow and intricate process that allows the gin to develop its complex and nuanced flavour profile. This is why this dry gin deserves the number two spot on this list of the best gin brands in India.
What's Great:
All ingredients come from the island of Islay and are hand-picked by two local botanists.
It's a distinct and citrusy primary note.
Buy from Living Liquidz
Tanqueray Gin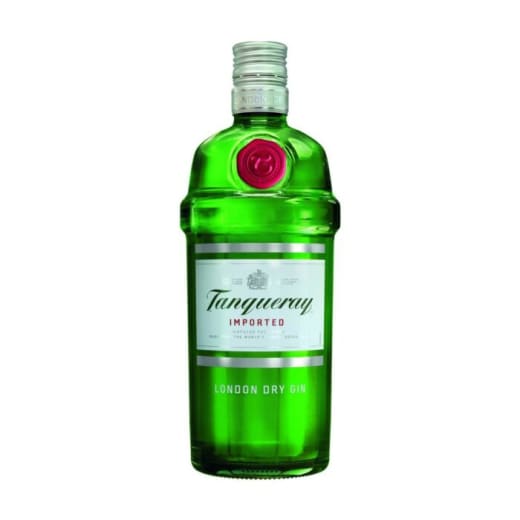 Tanqueray is a London Dry gin that has been enjoyed by gin lovers around the world for over 190 years. The spirit is still made according to the original recipe – a closely guarded secret, developed by Charles Tanqueray in 1830, using a unique four-step distillation process that ensures the gin is perfectly balanced and full of flavour.
Its iconic green bottle with the red seal is instantly recognizable and is a symbol of its quality and elegance.
What's Great:
It was the highest-selling gin in the world in 2016.
A distinctive, crisp, and refreshing flavour profile with hints of citrus and spice.
Buy from Living Liquidz
Hendricks Gin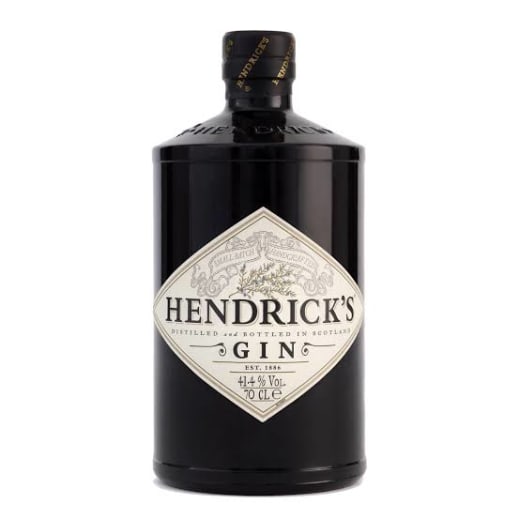 Hendrick's gin originates from the Girvan Distillery in Scotland and is an intriguing spirit that has captured the hearts of gin lovers worldwide. It is known for its unique flavour profile, achieved through the infusion of unusual botanicals such as cucumber and rose petals.
What distinguishes Hendrick's Gin is its dedication to innovation and originality. Hendrick's distillers continually push the frontiers of what is possible with gin, utilizing new processes and surprising ingredients to create genuinely unique gins. This earns it a spot on this list of the best gin brands in India.
What's Great:
A unique flavour profile credited to the use of Bulgarian Roses and cucumbers.
A plethora of unique combinations for those who dare to experiment.
Buy from Living Liquidz
Hapusa Himalayan Dry Gin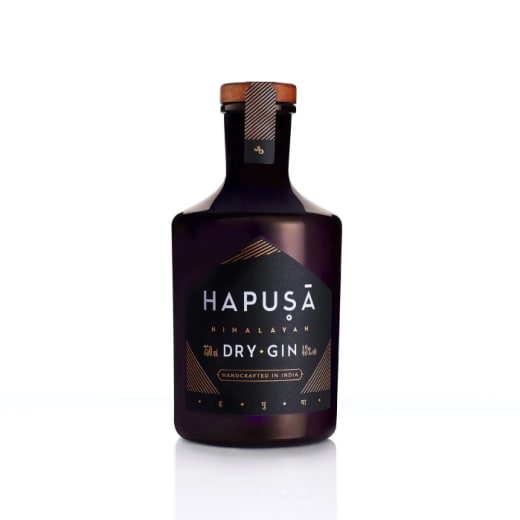 Hapusa Himalayan Dry Gin is a one-of-a-kind gin that embodies the essence of the Himalayas in each bottle. This gin has an exquisite flavour profile that sets it apart from similar gins on the market. The secret- a mix of carefully selected botanicals native to the Himalayan region, such as juniper, coriander, cardamom, and turmeric.
Hapus Himalayan Dry Gin is more than a one-of-a-kind gin.
Whether enjoyed in a cocktail or on its own, Hapusa Himalayan Dry Gin is a gin that is sure to impress.
What's great:
It uses a unique botanical that is native to the Himalayan region: the juniper berry that includes hints of pine, resin, and earthy notes.
Buy from Living Liquidz
Summing It Up
When it comes to gin, India has access to it all. There is a gin for every palate and every occasion, from classic gin brands like Tanqueray to unusual and imaginative native gins like Hapusa. Whether you're a seasoned gin enthusiast or just starting out, India's best gin brands offer something unique. Raise a glass to the dynamic and ever-changing world of Gin in India.
FAQs
Q. Where did gin originate?
Gin is a spirit that originated in the 17th century in the Netherlands when it was primarily utilised for medicinal purposes. Gin grew over time into a popular spirit drank throughout Europe. It eventually found its way to the United Kingdom, where it became synonymous with the 18th-century London gin frenzy.
Q. What traditional botanicals are used in Gin, and how do they impact its flavour profile?
Some commonly used traditional botanicals used in gin include juniper, coriander, angelica root, orris root, and citrus peel. These botanicals are carefully chosen for their unique flavours and aromas, which contribute to this spirit's overall complexity and distinct flavour profiles.
Q. How should Gin be served, and what are some of the best ways to enjoy it?
Gin can be served in various ways, depending on personal preferences. Some people prefer to enjoy gin neat or on the rocks, while others prefer it mixed in a classic cocktail, such as in the classic gin and tonic or a Martini.
Q. What are some of the critical factors that impact the quality and flavour of Gin, and how can you identify a high-quality gin?
Some of the critical factors that impact the quality and flavour of Gin include the quality of the botanicals used, the production method, and the ageing process. To identify a high-quality gin, look for gins made with natural botanicals, distilled in small batches, and aged for a period to allow the flavours to develop.
Q. What is the history of Gin in India, and how has it evolved?
Gin was introduced to India during the colonial period and quickly became popular among British expatriates. Over time, Indian gin producers have emerged, creating gins that are uniquely Indian in their flavour profile and use of local botanicals.