As the saying goes, 'Shoes speak louder than words.' That's why it is necessary to have a few great, classy pairs of shoes (if not, many). So, what are the most expensive shoes brand in India and where to find them?
There are hundreds of luxury shoe brands in India, so it can be difficult to find a few reliable ones. Now, we have curated a list of amazing expensive shoe brands in India right here! The below-listed brands may be a little harsh on your bank account but worth the money.
Quick Overview of the Brands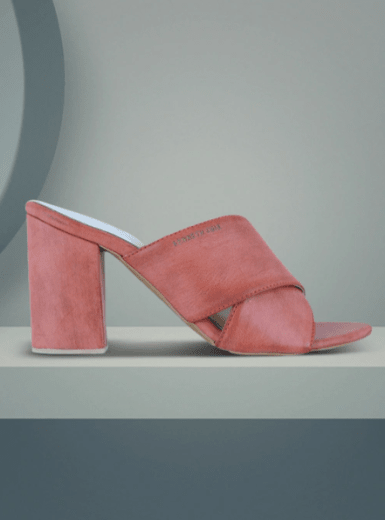 Founded in 1982, Kenneth Cole is an American Fashion House known for their luxury clothing and accessory. They have an extensive collection of **luxury shoes** that definitely has something different for everybody.
The pricing of these shoe generally ranges between 6995 to 14000. Their collection includes high heels, leather mules, sandals, and formal shoes for men and women. You can check out their Derby shoes for men or leather wedges for women.
What's Great About Kenneth Cole?
Large collection to choose from
High quality manufacturing
Classic, timeless designs
Check out the collection on Myntra
Check out the collection on Tata CLiQ Luxury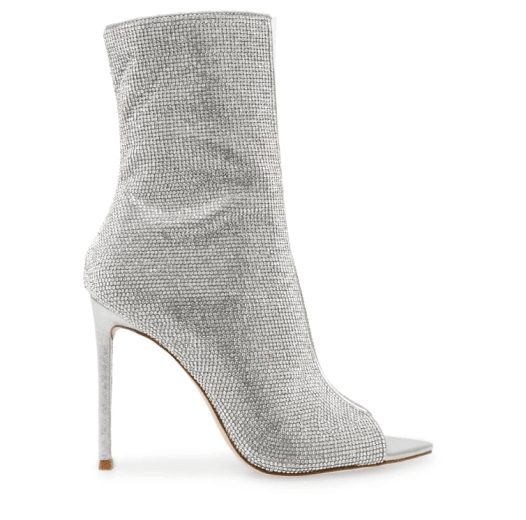 Based in New York, USA, Steve Madden is a shoe and fashion accessory company. The brand is popular worldwide for its fashionable, high-end shoes. Each of their pieces, shoes and otherwise, is manufactured by amalgamating creative designs and functionality.
Their collection includes pumps, loafers, sandals, derby boots and more. If you like eclectic designs in your shoes, they have some interesting pieces. Their classic shoes also come with a modern twist.
What's Great About Steve Madden?
Globally well-regarded brand
Wide range of selection for men and women
Reasonable pricing for high-end products
Check out the collection on Myntra
Check out the collection on Tata Cliq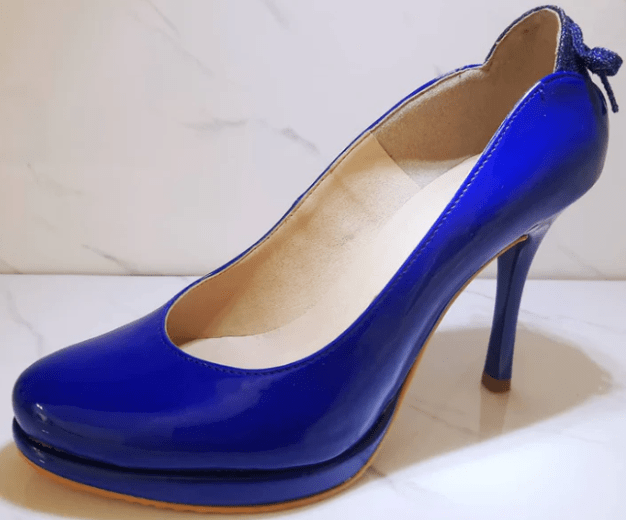 Based out in Singapore, Heatwave is one of the **most expensive shoes brand in India**. The brand is known for its innovative styles and functional abilities. If you are looking for some classy shoes with a minimalist style, this is the right brand for you!
The collection perfectly balances minimalism and modernity. Their collection includes pumps, peep-toes, sandals, wedges, platforms, flats, and office essentials. If you are looking for a luxury brand that doubles as everyday wear, Heatwave can be an excellent choice.
What's Great About Heatwave?
Simple, minimalistic style
Availability of excellent range of shoe types
Worth the high-end pricing
Check out the collection on the Official Site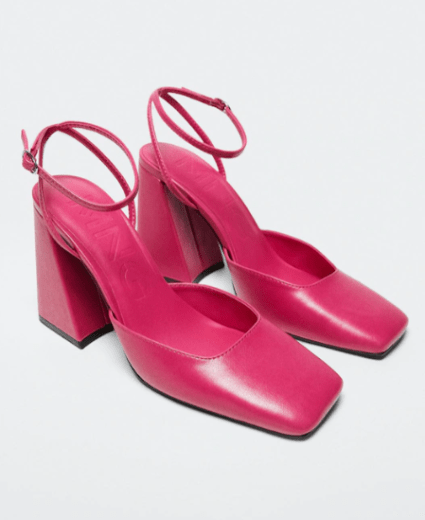 Mango is a clothing design and manufacturing company founded in Barcelona, Spain. They are famous for extraordinary yet comfortable designs of clothing and accessory for men, women and children. The brand is well-known internationally and it is particularly popular in India.
Their excellent shoe collection includes casual and formal footwear for men and women. Although they do have some affordable pieces in their collection, they are well-known for their luxury shoes. They also have an impressive range of luxury boots collections.
What's Great About Mango?
Excellent design and manufacturing
Trendy and fashionable footwear choices
Available in a wide range of prices
Check out the collection on Myntra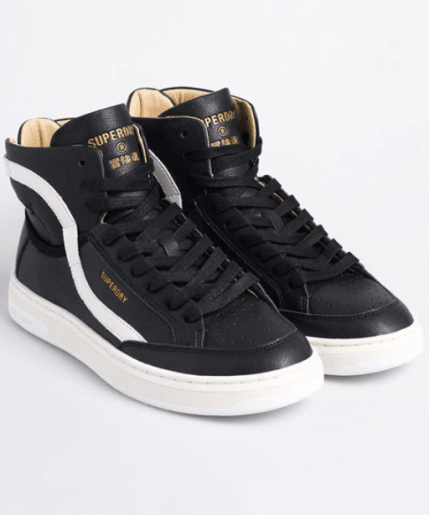 Based in the UK, Superdry is a clothing and accessories company. The brand has a unique style where they combine the vintage, classic American style with a Japanese-inspired graphic. This mixture brings a unique look that you can not find anywhere else.
Superdry has an amazing collection of Vegan trainers for men and women. These trainers combine comfort, luxury and care for the environment altogether. If you are interested in exploring eco-styles, you can add a pair of shoes from this drop.
What's Great About Superdry?
Unique brand identity focused on style and environment
Excellent selection of luxury footwear
Reliable, high-quality manufacturing
Check out the collection on Myntra
Check out the collection on Ajio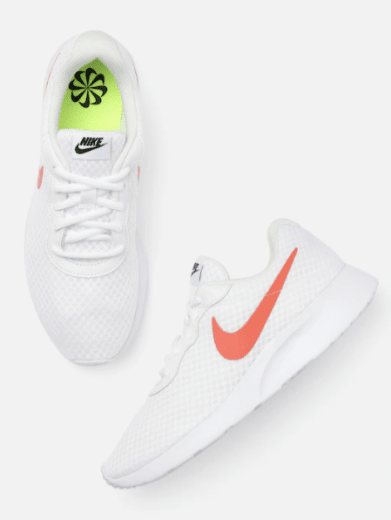 Nike is one of the **most expensive shoes brand in India** and elsewhere. This American corporation is known for its fashionable and functional design and manufacturing of shoes. Apart from shoes, they also manufacture activewear and equipment.
The brand's collection of shoes are endless, from black and white simplistic running shoes to bright orange running shoes. There is something suitable for every type of personality. In modern times, it has almost become essential to own a pair of nice Nike sneakers that reflects your style and personality.
What's Great About Nike?
Globally popular shoe brand
Endless collection of shoes
The shoes last for a very long time upon proper care
Check out the collection on Myntra
Check out the collection on Flipkart
Check out the collection on Ajio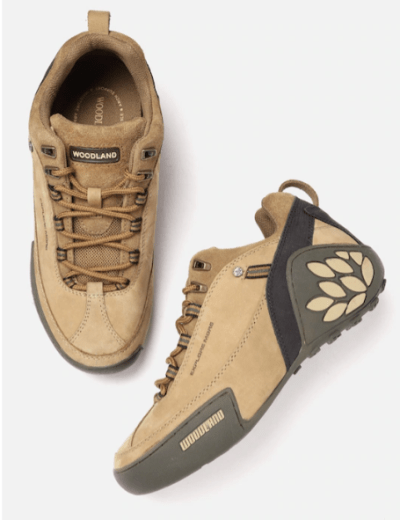 As early as the 1950s,' Woodland was a popular brand in the outdoor shoe world. However, it was earlier known by the moniker of its parent company the Aero group. The brand was launched in India in 1992 with an impressive selection of hand-stitched leather shoes.
Their extensive collection includes slippers, sandals, boots, and more. If you like timeless, leather sneakers that can go with virtually every outfit, Woodland is the brand for you. Although they are extremely popular among men, they have an impressive shoe collection for women as well.
What's Great About Woodland?
Highly reliable design and manufacturing
Classic designs of shoes
Superior quality manufacturing materials
Check out the collection on Myntra
Check out the collection Ajio
Check out the collection on Tata Cliq
Closing Lines
No matter the kind of luxury shoes you choose, there are a few basic things you need to keep in mind. They are:
Invest in luxury shoes based on your wardrobe's overall style
Make sure to pay attention to the kind of occasion you are going to before putting them on
Always keep them clean
Hopefully, the quick tips were useful and you found a brand that speaks to you from our list. If you have any more questions, you can check out the FAQs that follow.
FAQs
Q. Why Is Nike So Popular in India?
A. Nike is the largest athletic footwear and apparel supplier in the world. Given this status and their global popularity, Nike is no wonder so popular in India.
Furthermore, when Nike entered India 15 years ago, they provided high-quality shoes with a significant brand name attached to them. This struck a chord with Indian consumers and hence, they became popular with consistency, they have been able to continue this admiration
Q. Where to Find Luxury Shoes in India?
A. You can shop luxury shoes in India across various e-commerce websites such as – Myntra, Tata CLiQ, Ajio, Snapdeal and Flipkart. You can also purchase them at outlets or their official websites.
Q. Which Brand Has the Best Collection of Luxury Footwear?
A. All the brands mentioned above have an amazing collection of luxury footwear. Our top three picks are Kenneth Cole, Steve Madden and Heatwave as goes in the list.
However, if you are looking for an athletic look, you can go with Nike. If you want something expensive for work, you can go with Mango.