Whether you want something muted and subtle or a showstopper with a dramatic design, you will find the perfect shoes for sherwani to complete your look.
There are many kinds of shoes, from hand-made leather Juttis to beautiful embroidered Khussa shoes. There are so many kinds of sherwani shoes available that it can be hard to choose. But don't worry!
We've put together a list of the top 10 sherwani shoes so you can select the best ones for your special day.
How Can You Choose the Best Sherwani Shoes?
Choosing the best sherwani shoes is a decision every groom should make carefully. Here are a few tips that can help you make the right choice:
Comfort: Comfort is the key to selecting the appropriate sherwani shoes. The best sherwani shoes are made from suitable quality materials, are lightweight, breathable, and provide adequate cushioning for your feet.
Styling: While comfort is often the most important factor, it's also essential to consider the style and design of the shoes for a sherwani. Will they suit your sherwani and the overall look of your outfit? Consider contrasting or complementary colours and different designs to match the look and feel of your outfit.
Durability: It would be best if you also note the shoes' quality. Ensure you investigate the shoes' craftsmanship and materials to ascertain their durability. There's nothing worse than having to replace your shoes after just a few wears.
Price: Cost is another factor to consider. Make sure you find a pair of shoes for sherwani that fits your budget. There are plenty of affordable options, so shop for the best deal.
Listing of the 10 Top Sherwani Shoes
Here are our top ten options for sherwani shoes to make your search in the endless ocean of options easier.
1. Traditional Khussa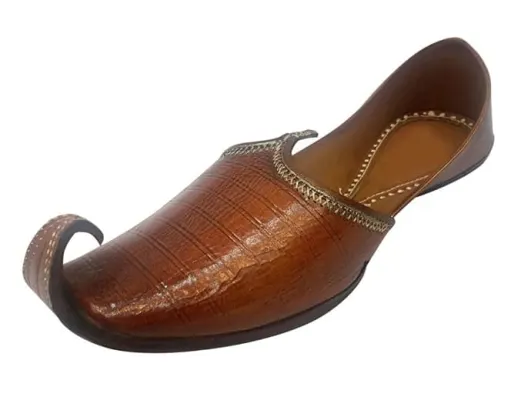 These traditional handmade leather shoes are integral to any sherwani in India. They come in various textures and designs, making them the perfect accessory to jazz up your Sherwani look.
What's great?
• Traditional design
• Soft, comfortable leather
• Customisable with gorgeous embroidery
2. Oxfords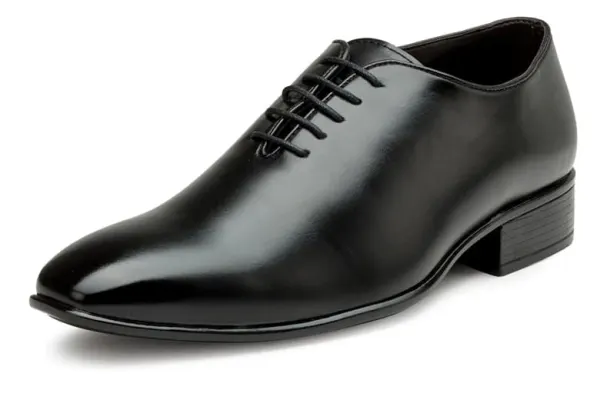 These sleek shoes are perfect for any formal occasion, from grooms to wedding guests. An Oxford silhouette adds a smart, tailored finish to any look, and sherwani shoes in Oxford's style are always on-trend.
What's great?
• Classy and timeless design
• Wide range of colours to choose from
• Suitable for both formal and informal events
3. Persian Loafers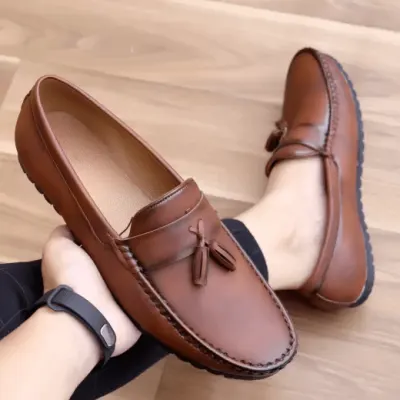 These Mules slippers add a touch of sophistication to any groom's look. Persian loafers come in various colours and are adorned with gorgeous embroidery and stones, making them the perfect date-night ideal footwear.
What's great?
• Offers great durability
• Comfort with a stylish and luxurious appeal
• Comes with thin lacing or a thick strap
4. Brogue Shoes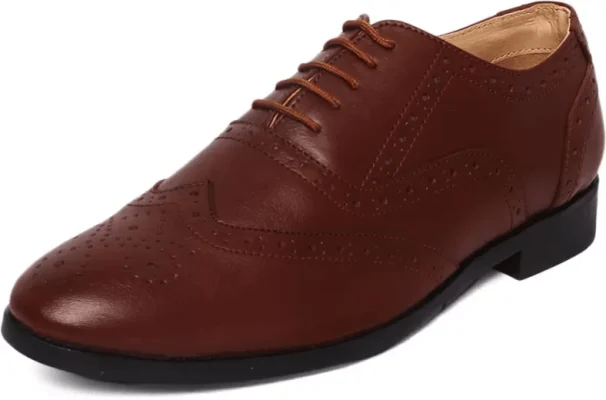 These classic shoes have been around for centuries and are ideal for elevating any sherwani. Whether dressed up with tassels, buckles, and beading or dressed down with a simple leather finish, brogues offer the best of both worlds.
What's great?
• Traditional design with a modern twist
• Available in a range of materials, colours, and designs
• Intricate brogue details like perforations or beading
5. Embroidered Jutti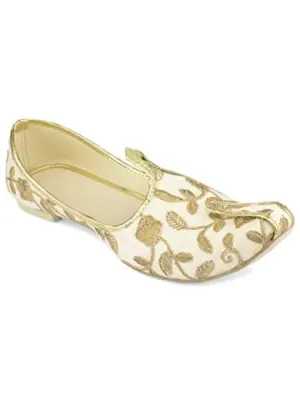 These elegant Punjabi-style slippers are often made with intricate embroidery and embellishments, making them the perfect choice to give your sherwani look a luxurious edge.
What's great?
• Offers exceptional comfort
• Luxurious appeal and striking designs
• Available in a range of colours and materials
6. Velvet Slippers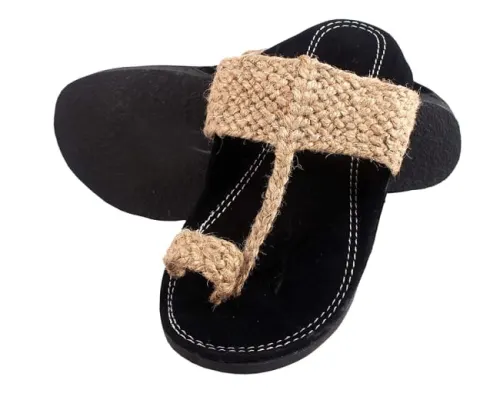 If you want to add a hint of opulence to your sherwani, then velvet slippers are an excellent choice. Not only are they incredibly soft and lightweight, but their rich velvet material looks perfect with any traditional sherwani of your choice.
What's great?
• Supremely comfortable experience
• Available in a variety of stunning colours
• Features a low-block heel for stability and comfort
7. Pathani Shoes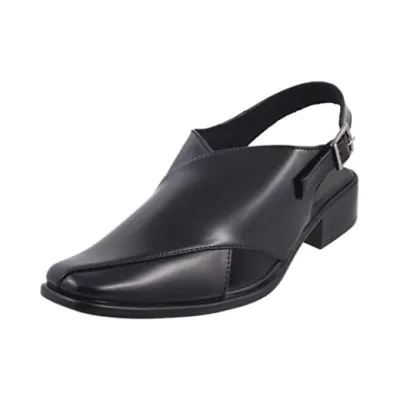 Classic Pathani Shoes are a favourite for grooms wanting a laidback yet sophisticated look. These slip-ons are designed with elegant details that bring an understatedly spectacular finish to the traditional sherwani.
What's great?
• Light and low tension
• Durable
• Stylish
8. Kolhapuri Flats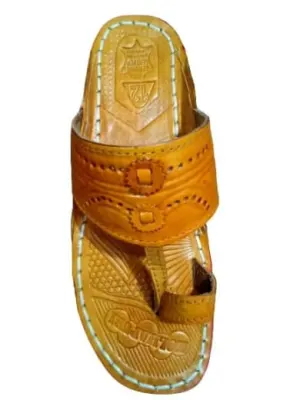 Whether you're looking for a subtle, stylish piece for your sherwani or an eye-catching show-stopper, Kolhapuri flats are sure to fit the bill. These handcrafted beauties have intricate embroidery and beadwork in bold hues to make you stand out on your special day.
What's great?
• Sublime craftsmanship
• Durable material
• Stylish designs
• Comfortable fitting
9. Jodhpur Boots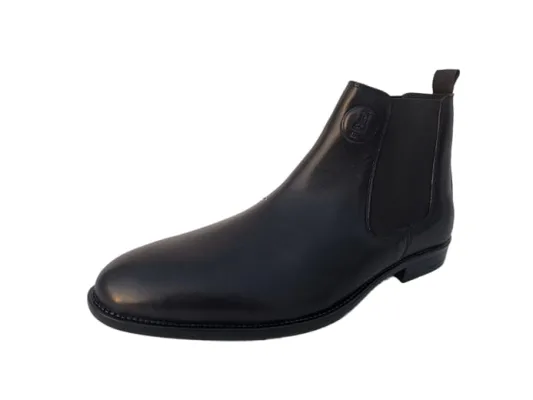 Jodhpur Boots have a duo-tone effect of embossed leather that will turn many heads. These smart shoes will bring a regal and dapper finish to any outfit for those looking for something eye-catching.
What's great?
• Stylish
• Ergonomic design
• Made with high-quality leather
• Classic ethnic look
10. Moccasins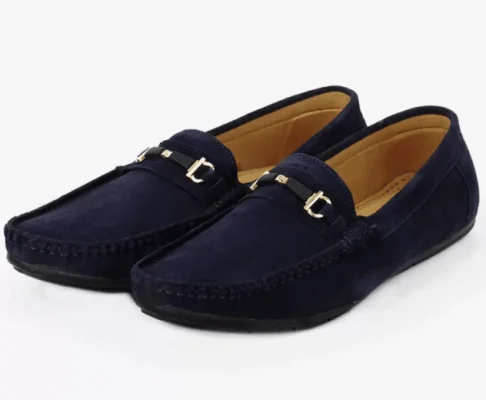 These shoes are perfect for your traditional wedding look. Embellished with beads, pearls and rhinestones, or subtle textured ones, these shoes will certainly give you an elegant look that will flatter your sherwani. The comfortable moccasin design will also keep your feet feeling great all day.
What's great?
• Stylish and Trendy
• Comfortable and Durable
• Crafted with care and attention to detail
• Versatile
Conclusion
So, there you have 10 of the top sherwani shoes for your special day. No matter what type of shoes for sherwani you choose, you will look your best on your wedding day. From classic designs to statement-making styles, you will surely find the perfect sherwani shoes to complete your look and make your marriage ceremony unforgettable!
FAQs
Q: What are sherwani shoes?
Sherwani shoes are a type of formal Indian footwear that are typically made of leather and are popularly worn with sherwanis, a traditional attire in India.
Q: What are the best shoes for sherwani?
The best shoes for sherwani would depend on the type of look you're going for. However, some of the most popular choices are traditional juttis, mojris, and Kolhapuri chappals.
Q: What are some stylish sherwani shoes?
Many styles of sherwani shoes are highly fashionable, such as brocade, velvet, or suede jootis, Kolhapuri chappals with embroidered designs, and mojris with ornate embellishments.
Q. What colour sherwani shoes should I wear to a wedding?
When attending a traditional Indian wedding, it is best to stick with neutral tones, including black, brown, and tan. Brightly coloured shoes are often seen to be inappropriate for formal wear.
Q. Where can I buy sherwani shoes?
Sherwani shoes are available online at various e-commerce stores, with some offering international delivery. Alternatively, many department stores, boutiques, and traditional Indian stores also have a selection of sherwani shoes.