As they say, "Diamonds are a girl's best friend." From intricately-designed jewellery reserved for some special occasions to fine jewellery that truly defines this minimalist generation, women love wearing bling-bling that reflects their personality. In fact, jewellery is not reserved for just your D Day anymore. You can pair up your everyday outfits with stylish and modern jewellery items to add charm to your appearance. That's why a number of best jewellery brands in India have been emerging to meet the ever-growing demand for lustrous jewellery.
That's not all. Jewellery has also become a popular gift in recent years. After all, it's a wonderful investment, both emotionally and financially. Whether you enjoy wearing diamond necklaces, colourful gemstones, gold-polished earrings or silver bracelets, there's something for everyone in the market. Though the hunt for the perfect jewellery can be overwhelming. After all, when there are so many options available, there is bound to be some confusion.
In order to help you find the right jewellery, we have curated a list of jewellery brands in India. From sharp patterns to trendy designs, these brands have everything you may need in order to look your best at a special event.
List of Top Jewellery Brands in India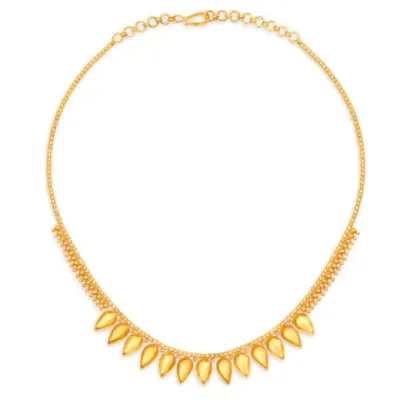 Tanishq is one of the best jewellery brands in India. Founded in 1994, Tanishq has been consistently providing stylish and trendy jewellery designs for every occasion. From the good ol' gold jewellery to exquisite diamond pieces, Tanishq has something for everyone. In fact, Tanishq also offers jewellery in sublime rose gold, magnificent white gold and enchanting rubies.
If you are looking for the perfect ring to propose to your significant other, then Tanishq offers an extensive range of rings, ranging from gemstone-embedded rings and solitaire to platinum rings. Such high-quality jewel pieces make Tanishq one of the most famous jewellery brands in India.
What's Great
Powerful brand name with years of trust
100% Genuine gold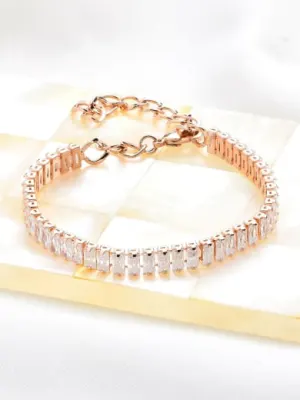 AMI is known for modern pieces. While they have an extensive range of earrings, rings and bracelets available, you can also explore their catalogue of sublime neckpieces. You can opt for their gold-plated studs that are apt for daily use. Moreover, their rose gold and white brass kada bracelet is perfect for a romantic date. And if you are looking for an elegant necklace to match your dress, a rose-gold plated and white CZ-studded necklace is to die for! AMI's jewellery is mostly made of alloy or brass. AMI is among the top jewellery brands in India 2022 due to its trendy designs.
What's Great
Affordable and stylish
Perfect for western occasions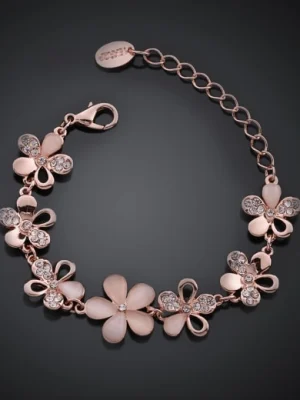 YouBella offers the finest blend of traditional and modern jewellery. Counted among the best jewellery brand From their gold-toned contemporary studs that are suitable for daily wear to their gold-plated layered chain, YouBella offers stylish pieces for the modern-day woman. Not only that, but they also offer fashionable gold-toned bangles as well as oxidised silver jewellery that are perfect for wedding events as well as a Bohemian fashion look.
What's Great
Affordable jewellery perfect for regular use
Durable if cleaned as per the instructions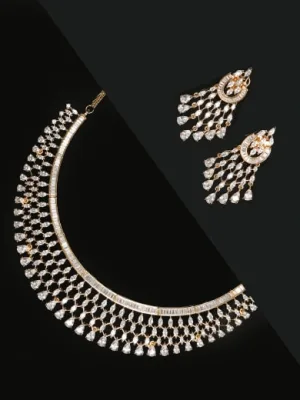 From intricate earrings to statement necklaces, Priyaasi has a variety of items for connoisseurs of jewellery. You can go for their white AD-studded ring to gold-plated handcrafted bangles and gold-plated jewellery set for attending the wedding ceremony of your dear ones. Moreover, Priyaasi offers oxidised jewellery that is perfect for free-spirited fashionistas who would like to don a bohemian look.
What's Great
Elegant jewellery perfect for both western and ethnic style
Doesn't erode easily if cared for properly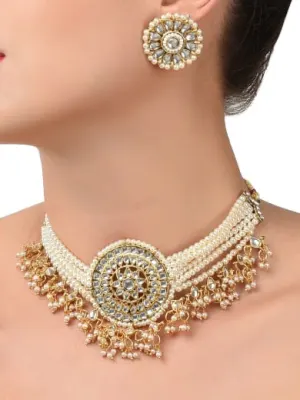 One of the top jewellery brands , Zaveri should be the first choice of every bride. Whether you want traditional stone-studded jewellery with pearls, a gold-plated white kundan set or gold-plated green and white kundan set, Zaveri has a lot of options for brides who want to look their best on the D Day.
What's Great
A large variety of traditional jewellery
Easy to clean and preserve from erosion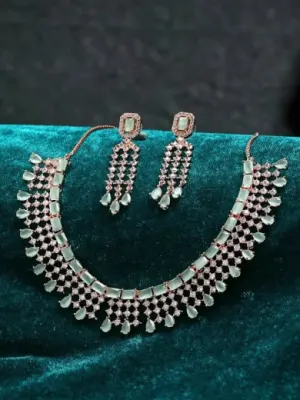 Zeneme offers a wide range of ethnic jewellery that is suitable for important ceremonies and brides who want to make a style statement on their wedding day. If you enjoy wearing bling accessories, then you can opt for their white diamond earrings. On the other hand, if you enjoy flaunting an ethnic look, then you can opt for their gold-plated jewel set. Counted among the affordable jewellery brands in India , most of the jewellery by Zeneme is made of alloy or zinc.
What's Great
Affordable jewellery made of alloy or zinc
Perfect for an ethnic look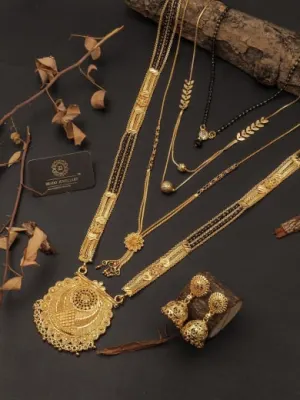 For brides who enjoy being all decked up, Brado offers a wide range of gold-plated jewel sets that are intricately designed and are appropriate for a regal appearance. Their jewellery is made of brass, and the length of the neckpieces can be as high as 26 inches. Brado also offers traditional mangalsutras for the new brides.
What's Great
Affordable gold-polished jewel set
Stays the same without any discolouration for years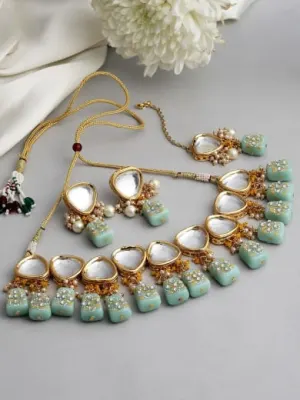 Karatcart offers an extensive range of contemporary rings that are perfect for any event. You can opt for their Titanium silver band ring for a casual hangout with friends, platinum-plated ring for romantic dinner with your partner or stone-studded band ring for attending a family get-together. Karatcart is one of the best jewellery brands in India, and most of their jewellery is made of metal.
What's Great
Affordable and stylish
Lightweight jewellery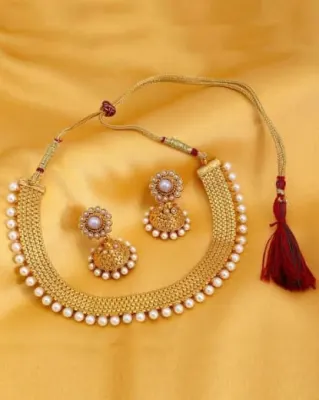 Sukkhi has an extensive range of sets that are apt for weddings. If you enjoy the traditional gold jewellery, you can opt for their temple necklace and earrings set, gold-plated traditional necklace or gold-plated kundan choker set. If you would like to go for a modern look, you can opt for their stone-studded jewellery.
What's Great
Bridal jewellery at affordable rates
7-day easy return on Ajio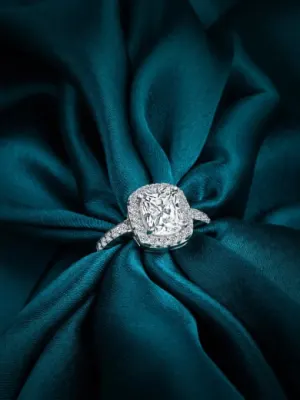 GIVA offers a wide range of sublime jewellery that is appropriate for daily use as well as brunches and business parties. Counted among the best jewellery brands in India , GIVA offers minimal neckpieces, stylish bracelets, elegant earrings and eye-catching rings. Most of their jewellery items are made of sterling silver.
What's Great
Minimal and elegant jewellery
Some of the jewellery pieces come with a one-month warranty
Put on a stunning pendant on a romantic dinner night or opt for a stylish bracelet that goes well with your party outfit. Wearing all that bling-bling is all about looking your best from head to toe. Whether you enjoy making a strong statement with bold jewellery or want your pieces to seamlessly blend with your overall appearance, these jewellery brands have a variety of options for minimalists, maximalists and aestheticians. After all, it's time to go beyond your usual fashion accessories and truly wear what makes you feel confident.
FAQs about Top Jewellery Brands in India
Q. Which jewellery brand is best?
Ans. If you're looking for a timeless piece, you should go with Tanishq, one of the best jewellery brands in India.
Q. What is the best jewellery website?
Ans. When shopping for jewellery online, don't forget to visit sites like pandora.net, brilliantearth.com, and swarovski.com.
Q. Is buying jewellery online safe?
Ans. Shopping for jewellery online is safe as most jewellery stores offer hundred percent protection in case of non-delivery and have good return policies.