10 Best High Ankle Shoes for Men [2023]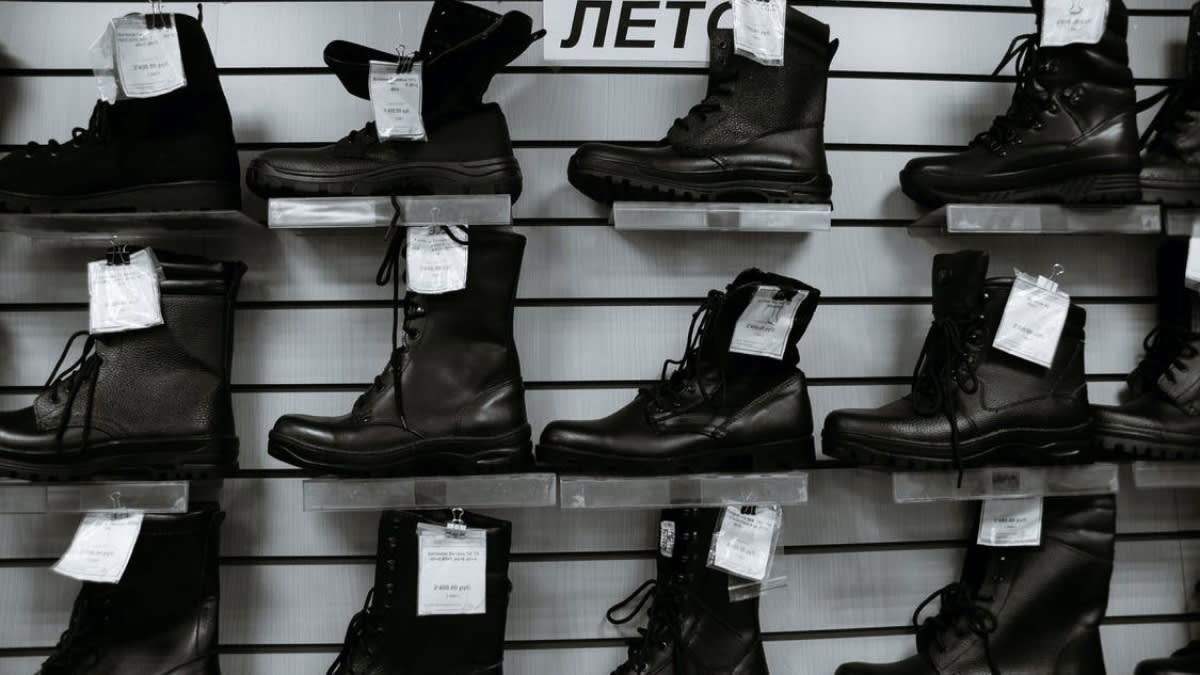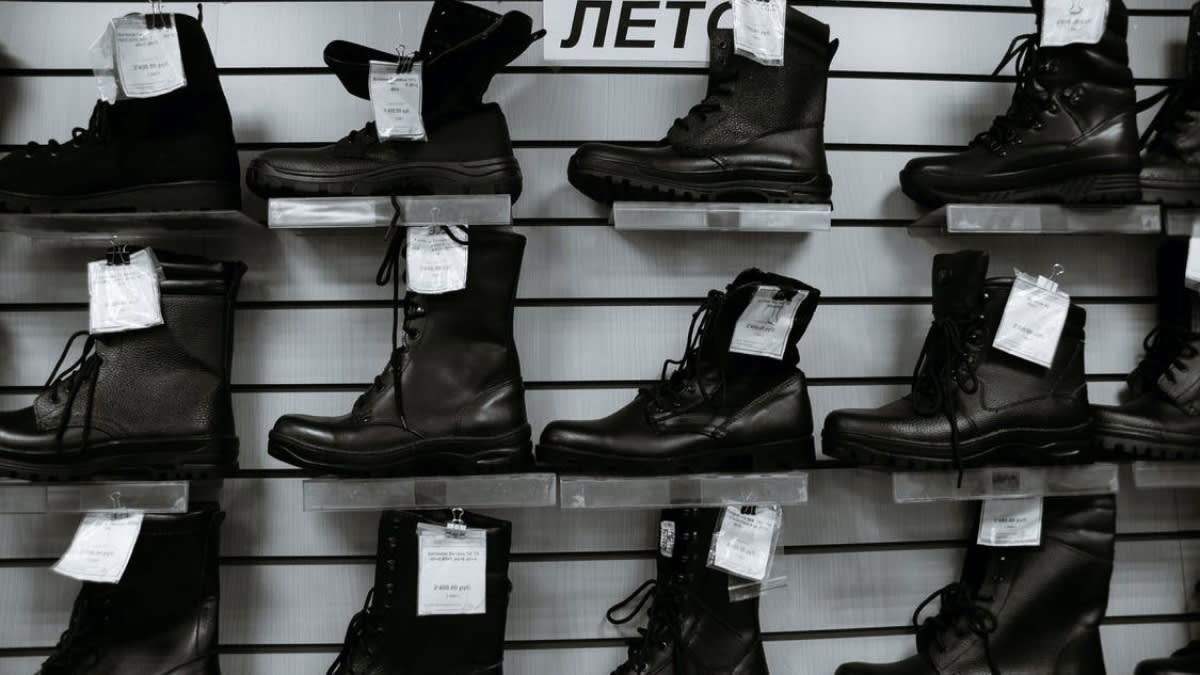 A pair of shoes has transformed from an everyday necessity to a fashion statement for men. Whether you wish to dance the night away or embark on an arduous hike, your shoes define your personality and the kind of gentleman you are. The market is packed with a wide range of shoes, ranging from casual to** high ankle shoes.

While it's fun to keep a track of the fashion trends, what you truly need is a few pairs of shoes that never go out of style. That's why your wardrobe must have a repertoire of high ankle shoes that perfectly blend comfort and luxury. Here is a list of the best high ankle shoes for men for your next day out:

A connoisseur of shoes must have a pair of Adidas in their wardrobe. Chic and contemporary, these classic sneakers feature the eye-catching Jeremy Scott wings and an ankle strap. These are made of durable leather and come with a rubber outsole.

These shoes are among the best high ankle shoes for men, as they are not only Instagram-worthy but would surely offer you complete comfort.

What's Great

Powerful brand name
Full-grain leather upper

Shop from Adidas

Product Review:

It's one of the best lifestyle sneaker to buy, simple, elegant but attractive.Appy

Comfortable and stylish, these Black Chelsea Boots go well with casual outfits as well as formal wear. They are one of the** best high ankle shoes and have an EVA insole that allows you to wear these shoes for a longer duration.

These boots elevate your height and straighten your stance, bringing more poise to your posture. The synthetic upper gives it a modern look without compromising the quality.

What's Great

Features an EVA sole
Dirt doesn't stick on and hence can be cleaned easily

Shop from Ajio
Shop from Flipkart

Product Review:

Good product and comfort Imthiyaz basha

These brown shoes are a classic addition to your wardrobe. Red Chief features rubber soles and intricate stitches for a flawless finishing touch. Make sure that you don't wash them as this pair of shoes is made of leather.

What's Great

Authentic and durable leather
Can easily be cleaned with a piece of cloth

Shop from Flipkart

Product Review:

Great Product. Nice Shoe.Leather quality and size perfection is excellent. HIMANSHU Tiwari

One of the best high ankle shoes for men, this pair of army boots is all about class and quality. While the middle part features the quintessential green colour of the military, the toe cap and sole are shiny black, making it appear a lot more striking.

What's Great

Weighs about 500 g
Features a good grip

Shop from Flipkart

Product Review:

Good product filpkart. Nilesh Rawal

If you wish to opt for a fierce look, then these Liberty Warrior Flying Boots are worth checking out. They come with a zipper and are made of genuine leather. These slip-resistant boots feature double density soles and ensure that you can walk, strut or run comfortably. They are made using Direct Injection Process (DIP) technology that ensures that your shoes are not only stylish but durable as well.

What's Great

Antibacterial and abrasion-resistant
Authentic and durable leather

Shop from Flipkart

Product Review:

Looks good, quite trendy, a nice all weather combat boot. Somu sao

If you are searching for durable footwear, then you would surely find this pair of boots among the best high ankle shoes for men. These boots feature genuine leather and steel toes, ensuring durability. Moreover, these lace-up boots are immensely comfortable to wear and have a rubber sole to prevent any accidents.

What's Great

Anti-skid shoes that feature rubber soles
Genuine and long-lasting leather

Shop from Myntra

Product Review:

the product quality is really impressive. You are description of the product is wonderful. Shoe are easily fit. Thank you MYNTRA and Eego Italy Team. Harshal Malokar

These boots are appropriate for a casual supper as well as an important business meeting. One of the best high ankle shoes available online, these lace-up boots are made of leather. Meanwhile, the soles are made of polyvinyl chloride, ensuring durability as well as comfort.

What's Great

Comes with a zipper for absolute comfort
Genuine leather that is long-lasting

Shop from Snapdeal

Product Review:

Nice shoes… fits good… Good product at this price Ashish Sharma

Whether you are exploring a winter wonderland, riding a bicycle or hiking in barren lands, you should definitely go for these brown boots for complete comfort during outdoor activities. They are made of leather and are quite durable.

Besides being the best high ankle running shoes, these boots feature soles made of thermoplastic elastomers and ooze sophistication. Moreover, they go well with cargo pants as well as jeans and make you feel confident.

What's Great

Soles made of thermoplastic elastomers
Perfect for vigorous outdoor activities

Shop from Ajio

Product Review:

Very nice and very comfortable. Gufran Alam

If you are planning to go for a night out and dance until the wee hours, then these sneakers are perfect for you. Stylish, cool, and comfortable, these are among the best high ankle shoes for men. As they do not appear chunky, they go well with casual outfits. Moreover, they are good for a workout session in the gym. These plain black sneakers don't feature any tacky logos, so feel free to wear these** high ankle casual shoes on different occasions.

What's Great

Lightweight and comfortable
Come with laces and offer flexibility

Shop from Flipkart

Product Review:

I like these white shoes and I am wearing them and looking very comfortable. Gautam Singh

These pure leather shoes by the House of Rare are all about class, elegance and modernity. Made of 100% leather, they are among the best high ankle shoes for men. This pair of shoes features a dual-tone effect and has a lining made of printed Napa leather.

These high ankle shoes feature a rubber TRP sole that ensures that you don't slip or skid; thus, preventing any accidents and ensuring that you feel comfortable.

What's Great

100% genuine leather
Engineered rubberised TRP sole

Shop from The House of Rare
Shop from Ajio

Product Review:

What a lovely shoe it looks. Balram Khatiwara

*All prices are subject to change without notice

Whether you are planning for an outing with friends, a vacation in the lap of nature, or preparing for your next board meeting, you can choose among these best high ankle shoes for men for leaving a long-lasting impression wherever you go.

Share your thoughts with us!

Frequently Asked Questions

Q. What are ankle high shoes?

Ans. Ankle high shoes are shoes that cover your entire foot and reach up towards your ankle. You can expect to find various styles, including closed toes, open toes, flat soles, and more.

Q. Which company boots are best in India?

Ans. If you are looking for high-quality ankle high boots, you should check out Adidas, Liberty Warrior, Converse Unisex, etc.

Q. How do you wear ankle high shoes?

Ans. If you wish to make a style statement, you should wear your ankle high shoes with jeans and a biker jacket.