7 Best Formal Shoes Brands for Men That Fits Right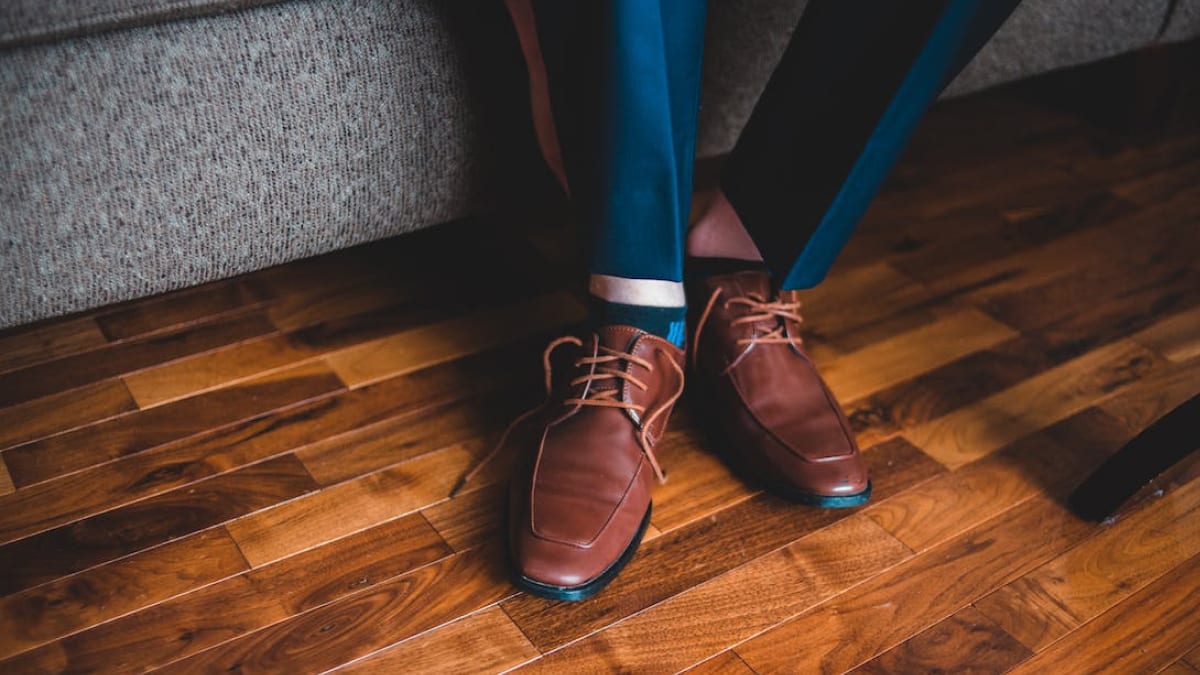 As the old saying goes, shoes speak louder than words. So, it is important to pick the right shoe brand, especially if it is for formal events. Now, where to find the best formal shoes brands that speak loudly while it stays true to your style?
Right here! We have curated a list of the best formal shoes brands for men in India just for you. Our list encompasses reputable brands that offer a wide range of selections. Whether it is for a black tie event, a wedding or everyday office shoes, you can find the shoes that fit you right.
Without any further ado, let's jump right into the list.
Product Overview
1. Lee Cooper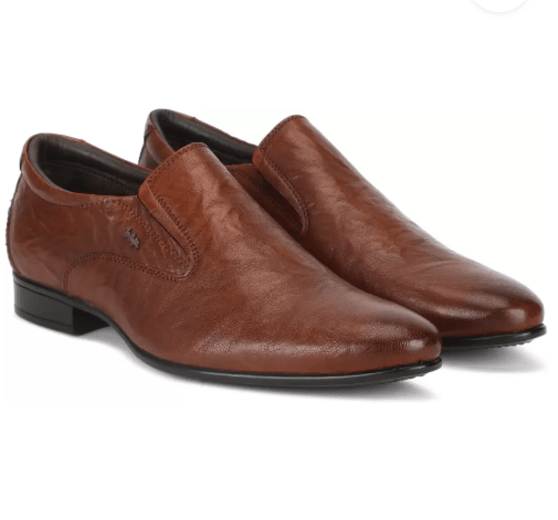 Lee Cooper, our number one pick is arguably the most popular formal men shoes brand around the world. The brand offers an array of elegant long-lasting formal shoes in many different colours. They have been doing so since 1908 when they started out in London's east end.
If you are looking for a brand that offers classic, versatile shoes, then Lee Cooper is the best brand for you. You can find everything you need from formal Oxfords, leather loafers, and Derbys, to newer experimental formal styles.
What's Great about Lee Cooper?
An established and trustworthy brand for over a century
Wide range of choices
Ease of availability across online and offline sales channels
Check out the collection on Flipkart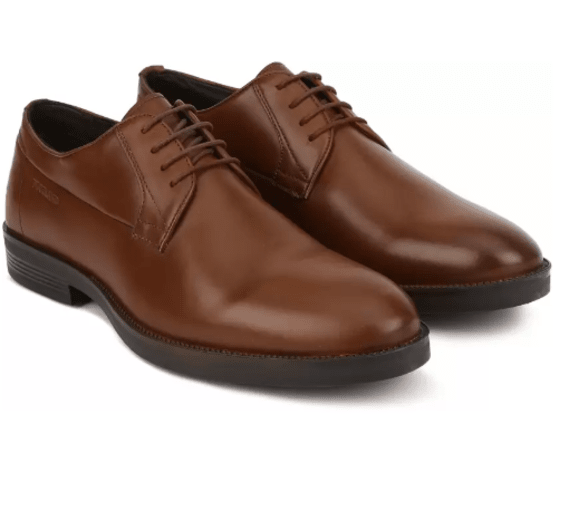 Although woodland is famous for its outdoor shoes and performance apparel, they have an extensive collection of formal shoes. Woodland's products entered India in 1992 since then they have been a trusted brand for millions of customers. Their collection is manufactured and assembled under the guidance of experienced, industry experts.
True to their brand reputation, their formal shoe collection combines quality, style, and comfort. They have an option for every style, every occasion. No matter, which one you chose, your shoes will not go unnoticed.
What's Great about Woodland?
Fashionable, high-quality supply of formal shoes
Most of their shoes come with warranty against manufacturing defects
Reputed brand name in the country
Check out the collection on Flipkart
Check out the collection on Myntra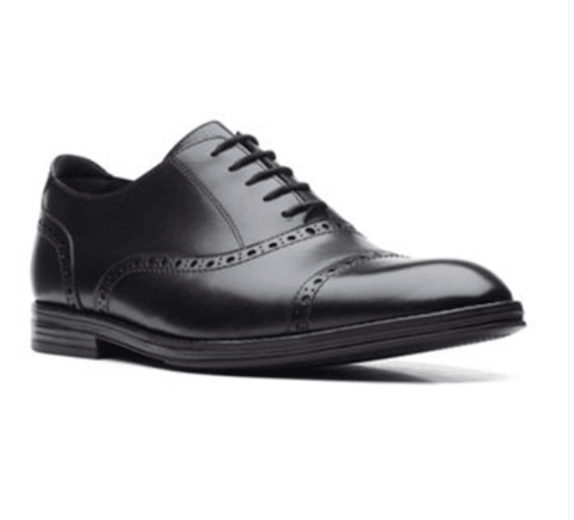 Next up on our list, we have the famous brand, Clarks. The brand is 200 years old with an archive of over 22,000 styles. Today, they are one of the most trusted brands for men's formal shoes in the world.
Their collection includes some excellent formal shoes like Lace up, Slip ons, Derby, Oxford, and Brogues. They are generally available in brown and black leather. You can style Clarks shoes with kurta pajamas or your formal shirts and be sure to look sophisticated and stylish.
### What's Great About Clarks?
200 years of craftsmanship in manufacturing shoes
One of the best formal shoes brands in the world
Excellent and unique designs
Check out the collection on Flipkart
Check out the collection on Myntra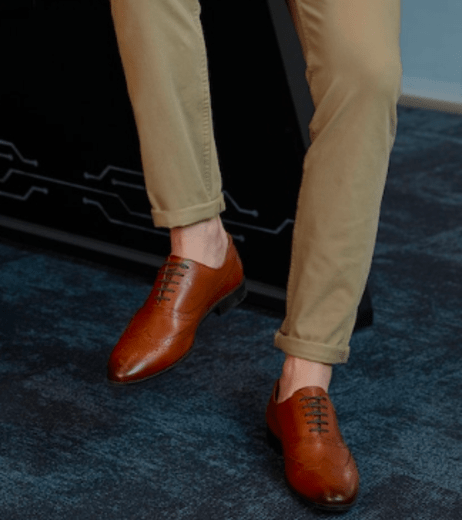 Launched in 1989, Louis Philippe is an Indian origin premium men's apparel and footwear brand. The brand is an international sensation because of its luxury appeal and comfort.
Similar to other high-end brands, they have an amazing collection of formal shoes. It majorly has a range of slip on shoes, lace up shoes, and oxfords. No matter which shoes you pick, their embellished logo and quality leather completes your formal look like nothing else.
What's Great about Louis Philippe?
Broad range of formal shoe collection
High-quality leather and other manufacturing material
Highly fashionable luxury designs
Check out the collection on Flipkart
Check out the collection on Myntra
Check out the collection on Tata CLiQ Luxury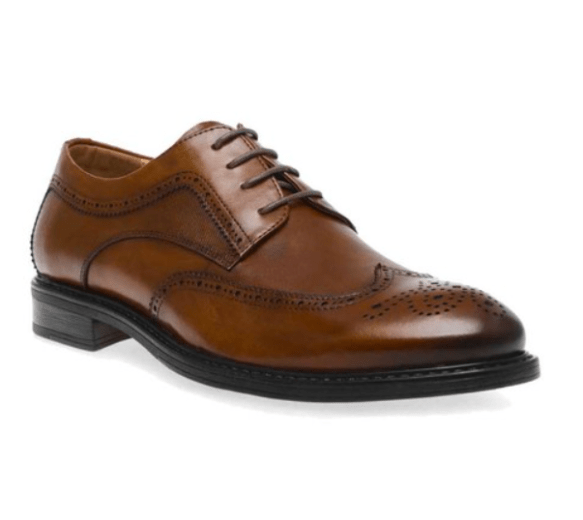 Steve Madden is a New York based company launched in 1990. The broad range of shoes and accessories under its label has become very popular in India over the past few years. Their formal shoe collection for men has especially become a preference for many in the country.
The brand's popular shoes include Brown Monk Shoes, Men's Black Loafers, and Navy Loafers. These shoes are particularly famous for their sweat-free features and extra comfort. If you are looking for something classy and comfy, this is the best formal shoes brands for men in India.
What's Great about Steve Madden?
Modern designs in a wider range of colours
Uses only high-quality leather for manufacturing
Feels and looks luxurious
Check out the collection on Tata CLiQ Luxury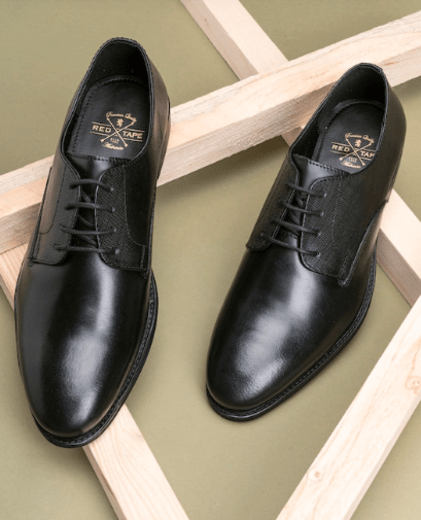 One of the finest formal men's shoes collections is manufactured and sold by Red Tape. The lifestyle brand has established its footprints around the world since its conceptualization in 1996 in India. Their collection includes an array of high-quality shoes made with a focus on fashion and craftsmanship.
Red Tape offers lace up formal shoes, derby shoes, and slip on shoes among others. They are available in many shades of black and brown colours. Some of the shoes even have excellent intricate detailing that makes you look unique during formal occasions.
What's Great about Red Tape?
Modern and fashionable shoe choices
Genuine leather shoes in various colours
Globally recognized Indian brand
Check out the collection on Myntra
Check out the collection on Flipkart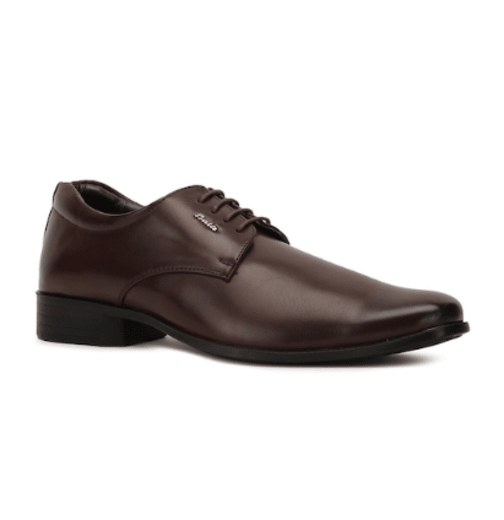 With over five thousand retail showrooms in about 70 countries, Bata serves over an estimated 1 million customers per day. The brand entered the Indian market in the early 1930s and has become a household name now. The brand is known for its high-quality footwear priced in an affordable range.
The classic brand is mainly known for its comfort and versatility. Their collection includes formal shoes of all major kinds made of patent leather and/or genuine leather. Most of their shoe collection have PU sole that provides the perfect amount of comfort for everyday wear.
What's Great about Bata?
People's favourite owing to affordability and reliable quality
Long-lasting formal shoes
Wide range of classic designs
Check out the collection on Myntra
Check out the collection on Flipkart
Closing Lines
Picking the right pair of shoes is extremely important, more so if it is for a formal event. It reflects your sense of style and your eye for detail. So, be wise to choose a brand that you can rely on.
If you are worried about the costs of purchasing from some of these brands, you need not be. Although they may seem expensive, they last for years with good care.
If you have any more questions regarding the best formal shoes brands , you can find answers to them in the following section.
FAQs
Q. What are the best formal shoe brands for men in India?
Ans. Some of the best brands that offer amazing quality formal shoes for men include - Lee Cooper, Woodland, Clarks, Louis Philippe, Steve Madden, Red Tape, and Bata Shoes. Other options include Bridlen, Pelle Santino, Hush Puppies, Invictus, and Burwood.
Q. What Shoes Should I Wear with Indian Formals?
Ans. Oxfords and lace ups are exceptionally well-suited for Indian wear on formal occasions. However, loafers and slip ons also look good.
Q. What Shoes Should I Wear with Tux?
Ans. A well-polished pair of black oxfords made from patent leather can be an excellent choice for a tuxedo or a three-piece suit. You can also wear brown or white oxfords if black is not your style. A tux derby will also be a good pairing for a tux.