Explore The 8 Types of Loafer Shoes and Tips on How to Style Them [2023]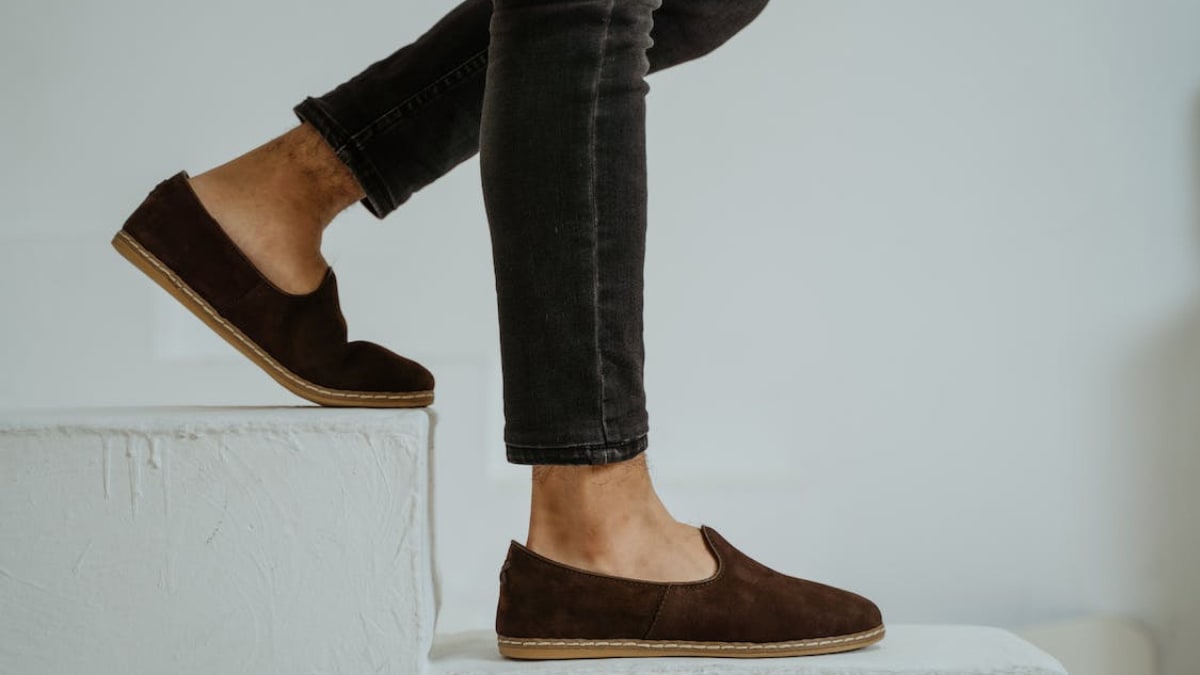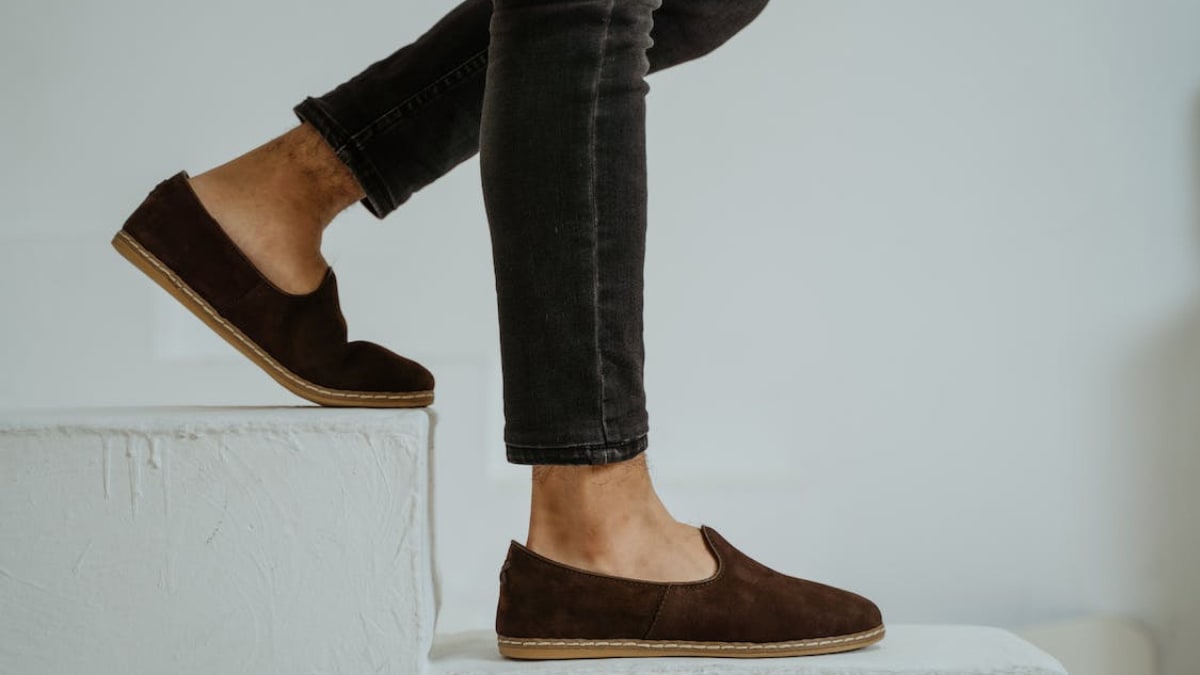 Loafers are a great choice for your casual and formal attires. Different loafer shoes can raise the bar for your basic outfits when worn correctly. To help you keep things organized, we've listed the best types of loafer shoes you should own.

8 Types of Loafers That You Need To Own

This guide includes eight types of loafer shoes and tips on how to style them. We've listed the perfect shoes for any formal, semi-formal, or casual occasion.

Kiltie Loafers

Among the different types of loafer shoes, Kiltie loafers are very popular. Previously known as an older man's shoe, these loafers are a must-have for every man. The tassels protect the instep and keep the laces in place.

What's great?

Kiltie Loafers will take you back to the Victorian era because of its old-school style. Fitted trousers and coats pair well with this kind of loafer.

Buy from Amazon 

Penny Loafers

Penny loafers are a comfortable and stylish option for formal wear, dating back to the 30s and 50s. The name supposedly became popular because children used to place coins into the slots, although some believe the name came from the designer himself.

What's great?

These shoes are a versatile and adaptive choice for you and are available in dark colors like burgundy, black, brown, and espresso.

Pump Loafers

Pump Loafers are best known for their compatibility with tuxedos. These types of loafer shoes are black and shiny and come with a low vamp, ideally worn in formal gatherings.

What's great?

Pump Loafers are great for formal wear. Pair it with a dark-colored suit and walk comfortably for hours.

Buy from Amazon 

Tassel Loafers

The introduction of the tassel is owed to the actor Paul Lukas, who brought a pair of Oxford shoes with tassels and asked a shoemaker to replicate the style. This is how the idea reached the Alden Shoe Company and became famous. These types of loafer shoes look chic and can be worn for long hours.

What's great?

When it comes to European flair, these shoes add a classic touch to your formal outfits. The design will blend in with your office wear with a slight heel and shiny outer layer.

Buy from Amazon 

Slipper Loafers

If you're looking for something straightforward, slipper loafers will be your new favourite. These include a smooth upper body and kilted comfort. These types of loafer shoes seem casual but can add a hint of formal style to your outfit.

What's great?

Available in different materials, slipper loafers can be styled with leather and suede clothes. It is advisable to choose black Slipper Loafers if you plan to use them for daily wear.

Buy from Amazon 

Espadrille Loafers

Suitable for casual wear, Espadrille Loafers come with a rope-soled flat bottom. Some of the best espadrille shoes are sold by Saint Laurent.

What's great?

For the perfect fit, try wearing a pair of khaki pants and a coloured button-up shirt. If you're looking for the ultimate comfort, Espadrille Loafers will become your new favourite pair.

Buy from Amazon 

Driving Loafers

Driving Loafers were made to make things easier for drivers. Crafted with leather or suede, these shoes have a flat bottom and rubber grip. The defined sole provides a functional grip.

What's great?

It's a perfect addition to the casual summer wardrobe. If you can't sit still, these shoes are a must-have.

Buy from Amazon 

Horsebit Loafers

Like Penny Loafers, Horsebit includes a metal strap near the top of the shoes. This looked like a horse snaffle and was designed by Guccio Gucci in 1953. While working as a lift boy at Savoy in London, Gucci observed the style of the elite guests. After some careful analysis, he came up with the design of the iconic Horsebit Loafers.

What's great?

Horsebit Loafers are another great option for formal outfits. The sleek design will provide a timeless look to any suit or office wear.

Buy from Amazon 

Some Tips on How To Style Loafers

Loafers for casual wear

Integrating loafers into your bright casual look will help bring a mature feel to your regular wear. You will be surprised by how the simple decision to swap your usual sneakers for loafers can make your outfits look more put together.

You will want loafers in versatile fabrics to adapt them to your smart casual look. Suedes and lightweight textured loafers will do the trick.

Semi-formal dress code

For the more versatile dress codes, loafers excel at leaving you looking dressed up but still relaxed and simplistic. Opt for classic colours with staple trousers and dress shirts for foolproof semi-formal looks.

Loafers also align well with tailored blazers. However, ensure that you keep your outfits' tones in the same colour palette. Between seasons, team your loafers with knitted sweaters and shawl neck cardigans thrown over your shoulders for a classic look.

Formal wear

The key to pulling off loafers for traditional looks is choosing the right material. Patent leather can add a lot of dimension to formal looks. Make sure, however, that you opt for patent leather loafers in timeless colours like black and brown to keep things classic. For a different style, choose textured loafers that will make your outfit stand out from the rest.

Pairing loafers with jeans

The loafer can replace just about any other shoe in an outfit while adding extra dapperness to the look. Casual loafers can be worn with denim and chinos and sockless with shorts during summer. Opt for jeans and a t-shirt if you want to keep things relaxed, and a shirt and chinos if you want something with a little more class.

Wrapping Up

If you're looking for ways to improve your sense of fashion, now is the time. Familiarise yourself with the different types of loafer shoes and choose one based on your preference. You'll find it easier to style loafers after following our tips.

Make sure to build the right shoe collection for every occasion!

FAQs

1. How to wear different types of loafer shoes?

Men's loafers were made for the smart casual dress code. Both showcase a simple way to style casual wear and look great. Just note that smart casual wear is more about keeping comfortable and chic. Penny loafers are one of the best pairs of loafers, and you can use them with almost every outfit; you could even pair penny loafers with jeans.

2. Can you wear loafers with shorts?

A. Many people believe that loafers are to be worn only with trousers, chinos, etc., but that's not the case. One can easily pair them up with shorts and look dashing. A nice pair of khaki shorts and your favourite loafers make for a perfect outfit. Add a white shirt, some tinted shades, and a black watch to start going out in style.

3. Do you wear loafers with socks?

A. Wearing socks with loafers is a bold move. It is recommended you go without socks, especially while wearing shorts. However, try pairing lighter denim and dark loafers with white socks to style a trendy outfit.

4. How to Care for your loafers?

A. Now that you have invested in a quality pair of men's loafers, how should you take care of them? For starters, always follow these rules: Use shoe trees when not in use, avoid wearing the same pair for several days, and keep your loafers away from sunlight.