Top 7 Whisky Brands To Try [2023]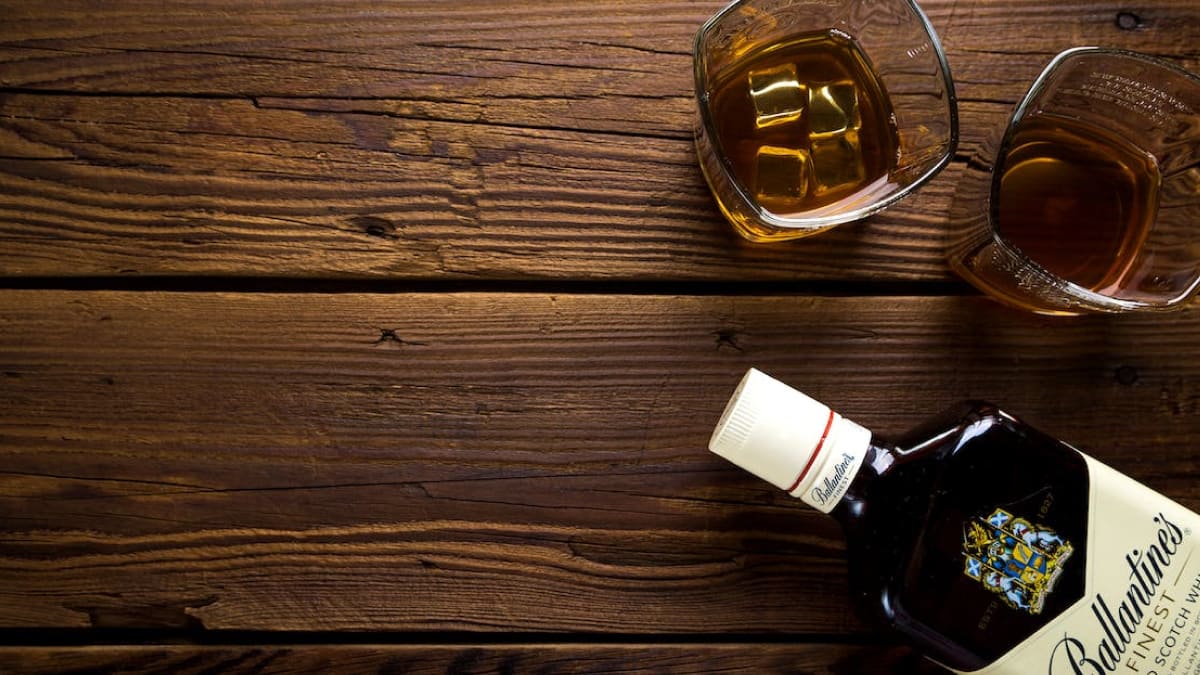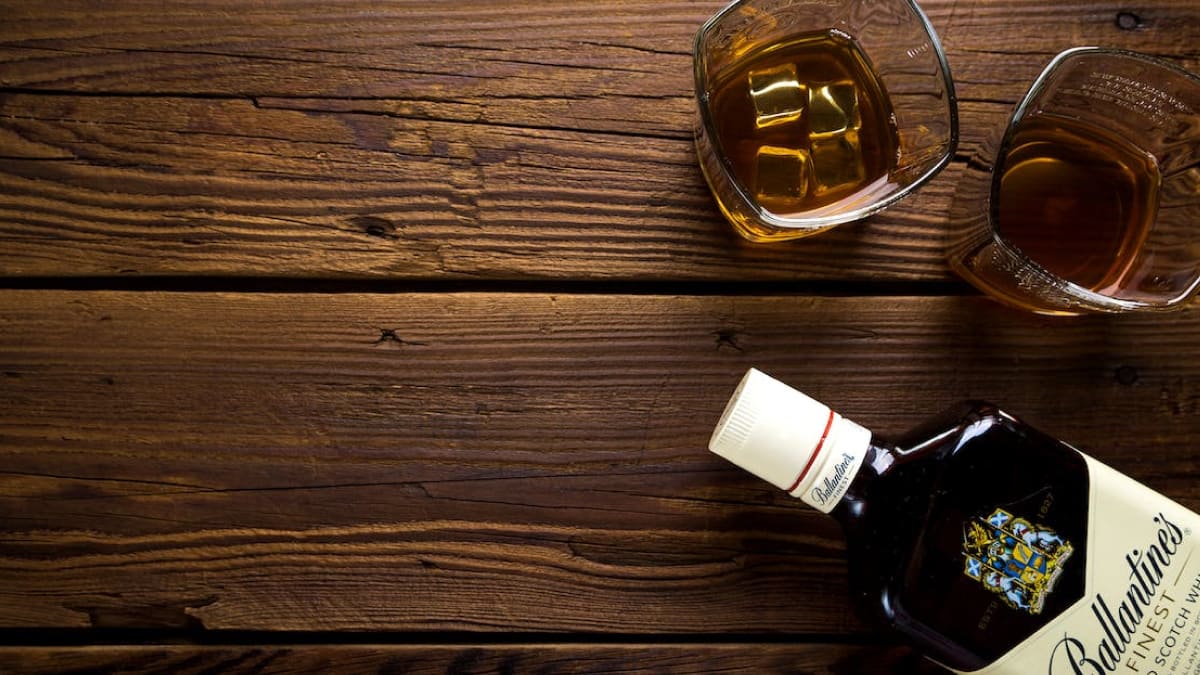 India is known for many things, from its colourful culture and delicious cuisine to its bustling cities and scenic landscapes. But did you know India is also home to a thriving whisky industry? While most people associate whisky/whisky with Scotland or Ireland, India has unique and flavourful brands that are well worth trying as well. We will explore some of the best whisky brands on the market today. From the classic flavours of Amrut to the innovative blends of Rampur, there's something for every whisky lover to discover. So sit back, pour yourself a glass, and read on through the world of Indian whisky brands.

How to Choose The Best Brand of Whisky?

Choosing the best whisky brand can be subjective and varies based on individual preferences. Here are some general tips that can help you make an informed decision:

Taste Preference: You can choose your poison based on your taste preferences; available options range from smoky and spicy to sweeter, smoother ones.
Based on Whisky Mash Bill: You should also be aware of the ingredients that go into making the flavour palette of your favourite whisky. Using corn and rye gives hints of spices and caramel in your whisky, while the mash bill gives the exact details of the ingredients and the composition of your whisky.
Price Range: You can narrow down your choices by looking at the affordability and quality of the product. Blender's Pride and Black Dog Reserve are some of the best options available when on a tight budget.
Brand Performance: Reliable brands come with the guarantee of consistent, credible whisky and thus become an ideal bet. Looking into the brand's reputation and checking out customer reviews would help you narrow down your preferences for which whisky you should invest in.

Best Whisky Brands in India

We have curated a list of 7 best-selling whisky brands in India from many options so that you can make informed decisions in your whisky purchasing spree.

Black Dog Reserve
Ballantine's
Jack Daniels
Amrut
Rampur
Chivas Regal
Blender's Pride

1. Black Dog Reserve

Black Dog Reserve Blended Scotch Whisky is a premium whisky from Scotland well-known for its smooth, rich taste and exceptional quality. The whisky is made using a blend of handpicked malt and grain whiskies and has been aged to finesse in oak casks. It is a true connoisseur's whisky that is perfect for special occasions.

What's great:

Recipient of several notable awards acknowledging quality in whisky brands.
The smooth and rich taste is perfect for sipping neat or on the rocks.
Wide availability in India makes it a convenient choice.

Buy from DWineShop

Buy from GoToLiquorStore

Buy from MyDukaan

Buy from LivingLiquidz

2. Ballantine's

Ballantine's is a premium blended Scotch whisky that whisky connoisseurs worldwide have enjoyed for over 180 years. Ballantine's is a popular choice in India due to its smooth and balanced taste, with aromatic honey and a hint of vanilla and smoke. Ballantine's is a reliable and classic whisky that will satisfy even the most discerning palates.

What's great:

Its reputation as a well-established brand adds to its demand.
Ballantine's 12-years-aged blended scotch whisky is a classic and reliable choice.
Perfect for a mixed cocktail or even on the rocks.

Buy from MyDukaan

Buy from LivingLiquidz

Buy from MyLiqourOnline

3. Jack Daniel's

Unlike its Scottish contemporaries, Jack Daniel's is a popular American whisky that has gained a loyal following in India over the years. The whisky is known for its distinctive flavour profile achieved through a unique combination of corn, rye, and barley malt distilled and aged in charred oak barrels. JD is characterised by its rich amber colour and a complex flavour profile with vanilla, caramel, and oak notes.

What's great:

Its quality and consistency have helped it gain a strong foothold.
A strong marketing presence in India makes it highly desirable.
It has a smooth, rich, complex flavour profile that appeals to whisky lovers.

Buy from Tata Cliq

Buy from MyDukaan

Buy from Gotoliqourstore

4. Amrut

As India's first single malt whisky, Amrut has also made a name for itself in the international market. Its use of quality ingredients like fruit, honey, and spices, combined with a unique ageing process in wooden casks, makes Amrut Whisky stand out in the Indian market.

What's great:

First single malt whisky produced in India
Amrut Fusion's fine blended whisky from India and Scotland makes it truly international.

Buy from LiquorKart

Buy from LivingLiquidz

Buy from Gotoliqourstore

5. Rampur

Among the whisky brands mentioned throughout the list, Rampur Single Malt Whisky is a relatively new entrant to the market, but it has quickly gained a reputation for being a class apart when it comes to single malt whiskies. Made using malted barley and ingredients sourced from the Himalayas, aged for years in oak barrels. The resulting whisky has a smooth and mellow flavour with caramel, vanilla, and dried fruit notes.

What's great:

One of the best go-to whisky brands available in the single malt whisky section.
Unique taste and flavour owing to ingredients sourced from the Himalayas.
Made by hand and aged in the Himalayan mountains.

Buy from Rampur Single Malt

Buy from GoToLiquorStore

Buy from MyLiqourOnline

6. Chivas Regal

Chivas Regal stands out from other whisky brands in its smooth and mellow flavour. The creamy after-taste with notes of pineapple is widely appreciated by many whisky lovers, making it a well-established brand of blended Scotch whisky in India and internationally.

What's great:

It is recognised worldwide and is one of the best blends available in whiskies.
Several options are available, like the 12/18/25-year-old blends.
Affordable rates make it a great whisky option for parties.

Buy from Chivas Regal

Buy from LivingLiquidz

Buy from MyDukaan

Buy from GoToLiquorStore

7. Blenders Pride

Blenders Pride is one of the best-marketed whisky brands out there. The brand's celebrity endorsement has put BP a league ahead of its contemporaries in the whisky market. It is known for its smooth taste after blending local and imported ingredients. The whisky is also aged for at least three years, allowing the flavours to mature and develop.

What's great:

It is also one of the most affordable whisky brands available here.
BP has won several awards to testify to the quality and taste of its whisky, besides its reasonable rates.

Buy from LivingLiquidz

Buy from OnlineAlcohol

Buy from MyDukaan

To Sum Up

The Indian whisky market has grown significantly in recent years, with various domestic and international brands vying for consumers' attention. The rise of premium and super-premium whisky brands in India has shifted consumer preferences towards higher quality and more sophisticated whiskies like the ones we mentioned in the list curated for you above. So you can go ahead and pick out the best of the lot!

FAQs

Q. What Is the best whisky brand in recent times?

Amrut, the Indian luxury single malt whisky brand, has been hailed as the best among premium whisky brands.

Q. Which whisky is the party favourite this season?

Amrut, Ballantine's, Teachers, Jack Daniels, and Johnnie Walker are absolute crowd-favourites.

Q. Which is the best whisky option when it comes to affordability?

Blenders Pride is the perfect blend of taste and affordability and will leave you craving more.

Q. Which is the strongest whisky option in the given recommendations?

Amrut, Ballantine's and Chivas Regal all have very high alcohol by volume (abv) and are perfect for drinking neat or on the rocks.